Brain disease seen in most football players in large report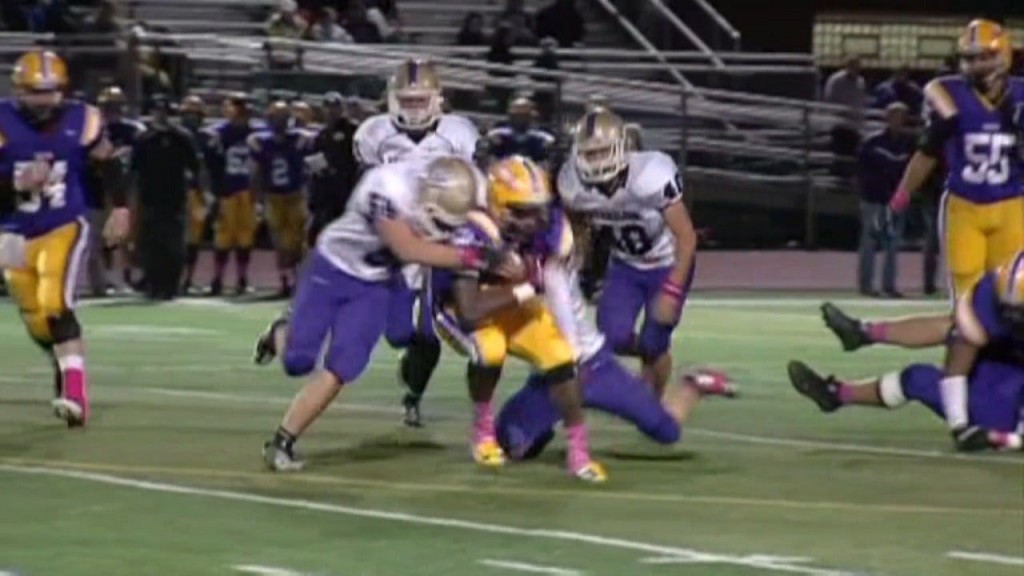 By: The Associated Press/ABC6 News
Email: news@abc6.com
Twitter: @ABC6
CHICAGO, Ill. — Research on 202 former football players found evidence of a brain disease in nearly all of them, from athletes in the NFL down to high school.
That includes 110 of 111 brains from former NFL players in the biggest update on chronic traumatic encephalopathy or CTE.
The disease has been linked with repeated head blows and the results confirm that it can happen even in young players. But the report published Tuesday in the Journal of the American Medical Association only reflects high occurrence in samples at a Boston brain bank in which many donors contributed because of troubling symptoms before death.
Symptoms for CTE include headaches, memory loss, aggression, speech and language difficulty, and suicidal thoughts.
However, the disease can only be diagnosed after someone has died. The studies' results now have doctors looking closer at youth football.
"We can not draw any type of conclusions yet based on how dangerous youth or high school football is," said Boston University researcher, Dr. Michael Alosco.
CTE was diagnosed in 177 former players, or nearly 90 percent of brains studied.
Researchers still do not know how common it is in football or the general population. Some players with repeated concussions never develop it.
Meanwhile, receiver Andrew Hawkins says he is retiring from the NFL and donating his brain to research. The six-year NFL veteran signed with the Patriots in May as a free agent. But he said in a video on uninterrupted.com that his body isn't responding as he prepared for training camp.
©WLNE-TV / ABC6 2017