Brandeis Wins Big Over Salve Regina On The Diamond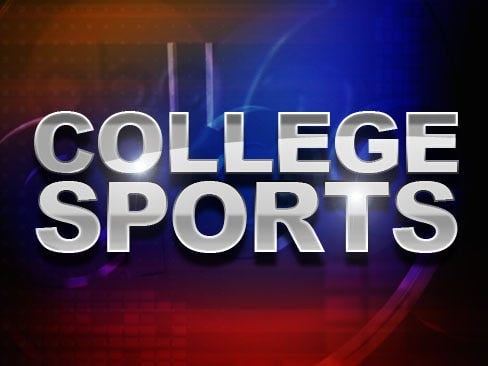 SEASON-HIGH IN RUNS AND HITS BOOSTS BRANDEIS BASEBALL PAST SALVE REGINA, 12-6

WALTHAM, Mass. – The Brandeis University baseball team matched its season highs with 12 runs and 14 hits today in support of senior righty John McGrath (New York, N.Y./Trevor Day) as the Judges defeated Salve Regina University, 12-6, on Stein Diamond. The Judges improve to 2-1 on their current 13-game homestand and 10-8 overall, while SRU falls to 4-10.
Salve Regina jumped on top in this one, scoring a pair of unearned runs off McGrath in the second inning. Senior DH Jason Sluberski (Verona, N.J./Verona) reached on an error and eventually scored on a passed ball, while rookie catcher Nicholas Baresse (Seaside Park, N.J./Christian Brothers Acad.) plated junior RF Bryon Reding (Darien, Conn./Bridgton Acad.) with a single later in the inning to put the Seahawks up, 2-0.
Brandeis roared back by batting around in each of their next two at-bats, scoring five runs on five hits in the bottom of the second and four more runs on four hits in the third against two SRU pitchers to take a 9-2 lead after three frames. The middle of the Brandeis infield wielded a pair of big bats in those two innings. Junior 2B Sean O'Hare (Southampton, Mass./Hampshire Regional) doubled in a run in the second and plated two more with a single down the line in the third, while rookie SS Dom Schwartz (San Francisco, Calif./Lowell) had an RBI single in both innings, including a terrifically executed hit-and-run in the third.
In addition to the offensive show, the two turned a terrific double play in the top of the third inning. With one out, Schwartz ranged to his right to snag a ball up the middle. He flipped it quickly to O'Hare, who bare-handed it and fired to first to complete the twin-killing.
Though Brandeis tacked on three more runs, the nine scored in the early going were more than enough for McGrath. The senior earned his third-straight win by going seven-plus innings for the third game in a row. He allowed six hits and struck out a career-high eight, walking just one, the last batter he faced in the top of the eighth after throwing 107 pitches, 73 for strikes. McGrath scattered six hits and gave up four runs, only one of which was earned.
At the plate, where the Judges' 12 runs and 14 hits equaled their total from a 12-6 win over Drew University on March 7, three different players had three-hit games. O'Hare went 3-for-5 with three RBI, two doubles, two stolen bases and a run scored. With five doubles on the season, he has already tied his career-high set last season. Schwartz finished with three career-bests, accumulating three hits, three runs scored and two RBI. Sophomore LF Nick Cortese (Guaynabo, P.R./Baldwin School of Puerto Rico) went 3-for-5 – his fourth career three-hit game – with two RBI and two runs scored.
Salve Regina had just one multiple hitter, senior SS Alexander Melcher (Poughkeepsie, N.Y./Our Lady of Lourdes), who went 2-for-4 out of the leadoff spot, but was unable to come around to score. Sophomore RF Devin Flynn (Auburn, Maine/Edward Little) had an RBI double in the eighth inning for the Seahawks only extra-base hit. SRU sophomore lefty Nick Dettorre (Wakefield, Mass./Wakefield) suffered the loss on the hill, giving up seven earned runs on seven hits in 2.2 innings of work.
Brandeis returns to action on Sunday afternoon at noon for a doubleheader with Framingham State, while Salve Regina takes on The Commonwealth Coast Conference opponent Colby-Sawyer for two Saturday at noon in New London, N.H.
Brandeis University 12, Salve Regina Univ. 6 (Mar 24, 2011 at Waltham, Mass.)
----------------------------------------------------------------------
Salve Regina Univ... 020 010 021  -  6  9  0      (4-10)
Brandeis University. 054 020 01X  - 12 14  3      (10-8)
----------------------------------------------------------------------
Pitchers: Salve Regina Univ. - Nick Dettorre; Charles Kwolek(3); Daniel Kehew(5) and
Nicholas Barrese. Brandeis University - McGrath, John; Link, Jesse(8); Ing, Brian(9) and
Ferro, Chris.
Win-McGrath, John(3-0)  Loss-Nick Dettorre(0-1)  T-2:35  A-50
Weather: cold, flurries

McGrath faced 1 batter in the 8th.