UPDATE: 2nd water test comes back Clean in Kent County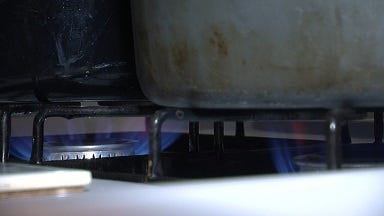 Nicole Gerber
@NicoleGerber
PROVIDENCE – The Kent County Water Authority says their second round of E. coli testing has come back clean.
They still need one more negative test before they can lift the boil order from parts of Cranston, Warwick, West Warwick, Coventry, East Greenwich, West Greenwich, Scituate and North Kingstown.
Since the Water Authority found out about the contamination on Sunday night, many of the 80 thousand affected residents have expressed anger that they were never directly notified by the city… they were only told through media announcements.
Cranston Mayor Allan Fung says he was flooded with phone calls and messages from people who didn't know if they were affected.
"Whenever information isn't clear and it isn't disseminated in the right way it creates a lot of chaos and confusion and that's what we saw last night and today," Fung said.
However not everyone agrees that the Water Authority's notifications were lacking.
Rhode Island's Health Director Michael Fine says just the opposite.
"I don't think there was a delay at all," Fine said. "I think what we did was correctly and intelligently process the information that we got and let people know in a way that was timely and appropriate for the condition we had in front of us."
Since hearing complaints from their customers, the Water Authority has begun looking into an automated calling system so that they can notify their clients directly if something like this ever happens again.
"But what I've heard already so far is that it's not 100% because not all phone numbers are published… some are blocked," said Tim Brown, General Manager of the Kent County Water Authority. "But if it could pick up the majority of our customers I think it would be a value."
Although people have reported feeling sick with symptoms similar to E. coli, Fine says that there's no evidence that's directly related to drinking the water.
He says this is the time of year that people often get viral diseases with the same symptoms.
Results from a third water test are expected tomorrow afternoon. If that also comes back negative for E. coli then the water boil will be lifted.