Authorities Investigating Double Fatal Fire in Providence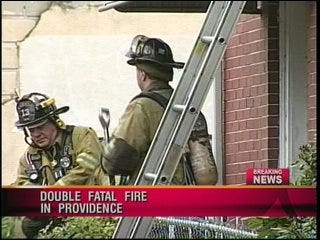 A mother and her young daughter are dead after an early-morning fire on Charles Street in Providence.
The fire started just after 8am on Thursday, and emergency crews quickly put out the flames.
While crews were searching the home for residents, the two bodies were found in a basement apartment. Their identities have not yet been released, and the cause of the fire is still under investigation.
There are still no answers to several questions: was the apartment up to fire code? Were there working smoke detectors in the house? Who were the victims?
ABC6 News has team coverage on this tragedy – ABC6 Anchor Andrew Gobeil and ABC6 Reporter Erin Logan have the details from Providence.