DEVELOPING: Body of newborn baby girl found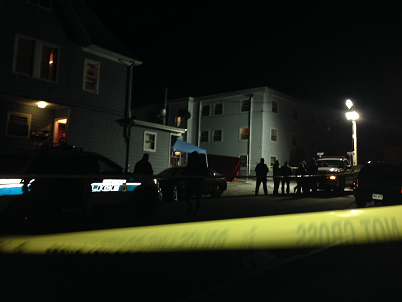 By Dana Griffin
@danaRgriffin
NEW BEDFORD, MA- Tatiana Bonilla and her family live on the 2nd floor of the apartment building where a 6–pound baby girl was discovered underneath their broken porch Friday night. Residents say the baby was found wrapped up in a hoodie and inside a backpack.
"I was in a state of shock for at least an hour after I saw it; fetal position, placenta, everything still attached to it," said Bonilla.
The three–story home is located on County Street. A bouquet of flowers has been placed in remembrance for the newborn.
Bonilla adds, "Couldn't even sleep last night. I closed my eyes for a moment and that's all that I kept seeing was that image in my head."
Police did search their home as a precaution to make sure that baby didn't come from inside, but the residents claim no one here was pregnant.
Tamlyn Gonzalez said, "It has to be somebody around this area. Honesty, because where it's at, it's hidden from people walking back n forth they had to have known about the porch."
The women say their initial reaction was to pick up the baby but by the discoloration, they knew she was dead.
"I don't know the situation. I can't pass judgment but, just God have mercy on her soul," said Bonilla.
The newborn has been identified as a white female. An autopsy will be done to determine how the baby died.
©2014 ABC6/WLNE-TV. All Rights Reserved.