City Council votes in favor of letter calling for mayor's resignation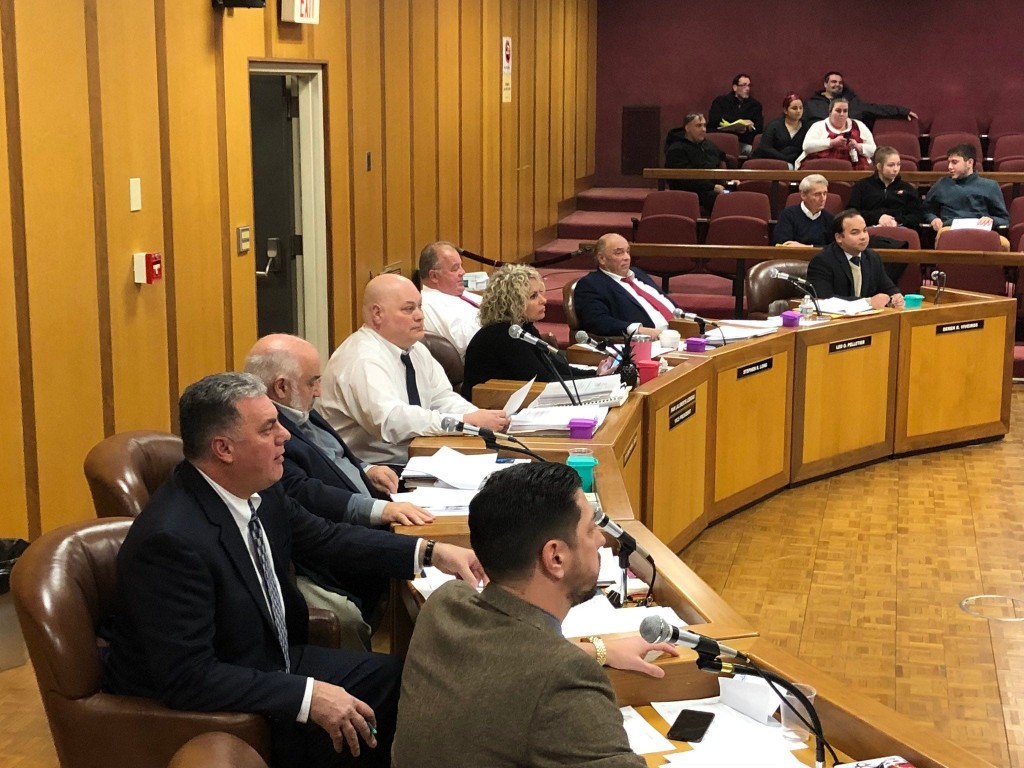 Fall River's City Council voted unanimously Tuesday to send Mayor Jasiel Correia a letter asking for his resignation within five business days.
Correia is currently facing more than a dozen federal charges over the handling of funds on an app he created called SnoOwl.
According to prosecutors, Correia misused more than $200,000 of the $363,000 he accepted from investors and misled them about business matters.
He pleaded not guilty to those charges and continues to deny the allegations.
He has publicly said that he will not step down.
Moments before the vote, a lawyer representing Correia handed a letter to city council alleging the petition was not valid due to an objection the mayor filed on Friday.
Council President Cliff Ponte was one of several councilors who were disgusted by the decision from Correia to hand in the letter just before the vote in the middle of the meeting.
"The city council did not put themselves in this situation. The mayor was arrested on a 13 count federal indictment," he said. " I'll continue to ask for his resignation and that won't be changing."
View the letter below: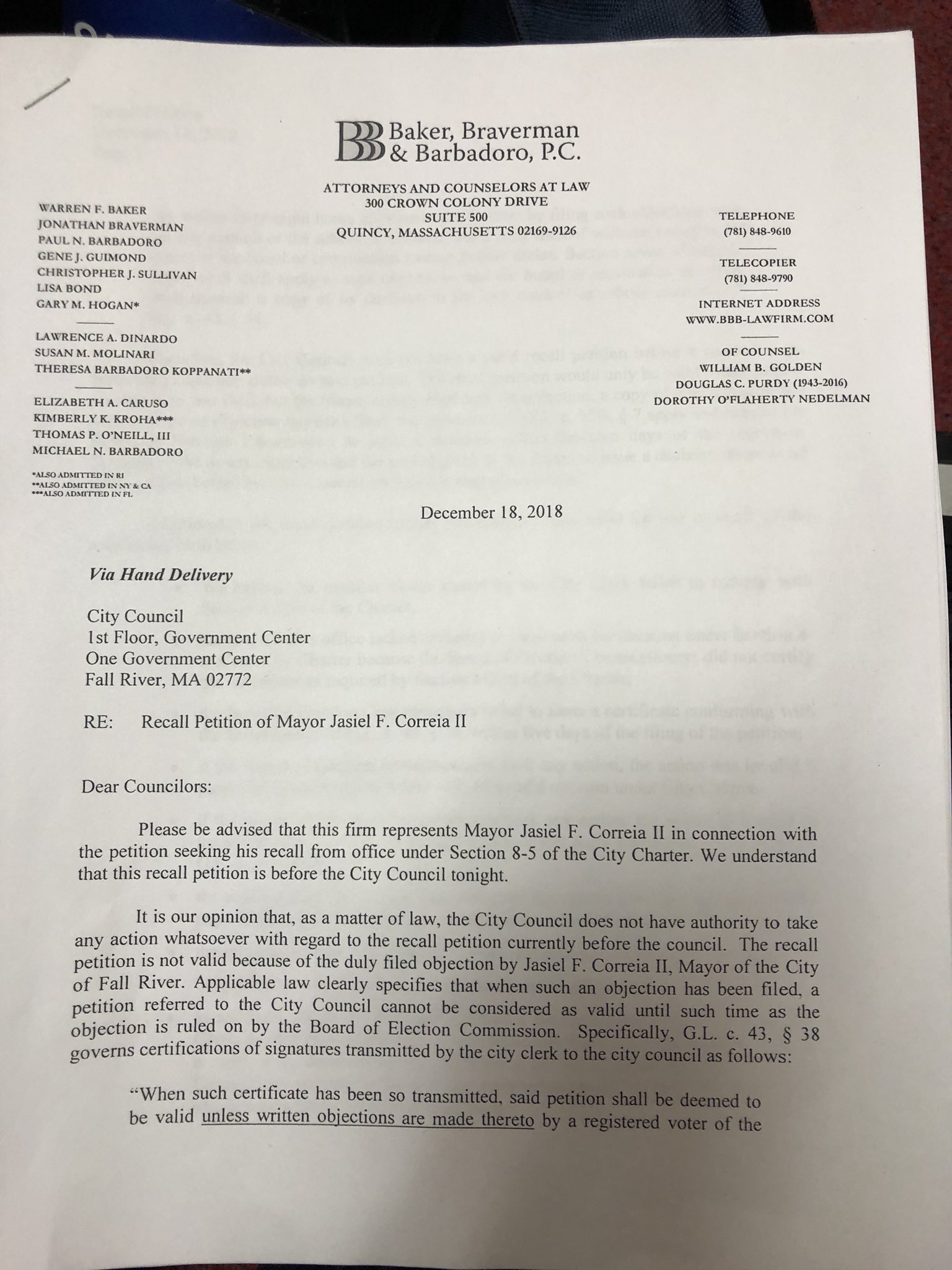 The vote Tuesday followed a certification of more than 4,500 signatures from citizens who wanted a recall election.
Mayor Correia filed a formal objection to the petition saying that some of the signatures could be illegitimate.
"I'm having a very hard time that the mayor is going to have over 2,000 people not.. are not adequate signatures [sic].It's just nonsense," Ponte said. "What's best for him to do for this community and this city who continue to be put through the trenches and being put in a very tough spot is to resign from office."
If he refuses to step down within those 5 days, the election process will begin and he will have to run for office a 2second time.
The city council would decide a date on that special election in January. Ponte must be at least 65 calendar days after the signatures were handed in
©WLNE-TV / ABC6 2018