Town Council makes last minute effort to save fire department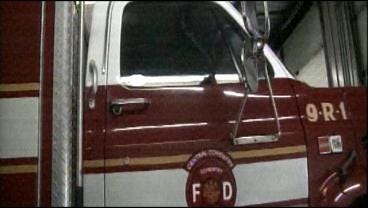 by ABC6 Chief Political Reporter Mark Curtis
There is a last minute proposal in the works tonight to save the Central Coventry Fire Department. Town Council President Gary Cote confirmed the details just before 10 p.m. with ABC6 Chief Political Reporter Mark Curtis.
The last ditch effort was prompted by Superior Court Judge Brian Stern today, who suggested that the stakeholders try to find a way to raise at least $200 thousand dollars to keep the department open temporarily. That way, the General Assembly could have more time to find a way to keep the department open for good. The fire district went into receivership in October. Judge Stern suggested Central Coventry voters could vote on this new proposal soon.
"It's just an idea," Judge Brian Stern of the Kent County Superior Court said, noting the Thursday midnight fire department closure deadline was looming.
Gary Cote, President Coventry Town Council, pleaded with the Judge and all involved to do something fast. "We will be playing Russian Roulette with the lives of the people of Coventry. Please don't let that happen," Council President Cote said.
So Tuesday night, President Cote will ask the Coventry Town Council in an emergency meeting, to lend the Fire Department $300 thousand dollars, as long as the repayment is guaranteed by the Superior Court.
Otherwise the Fire Department will close at midnight Thursday, and people in the Central Coventry Fire District may not have fire and rescue service, unless neighboring departments step in and there is no guarantee of that. ABC6 will have more on this story all day Tuesday, and will be at the Coventry emergency meeting Tuesday night at 7.