BREAKING OVERNIGHT: Hawaii's Kilauea Volcano erupts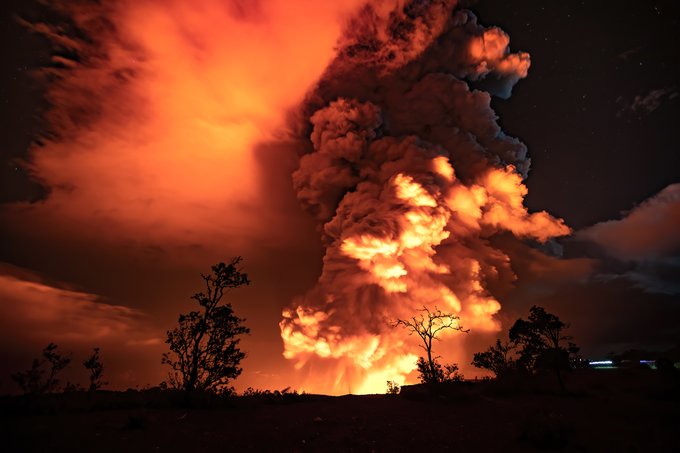 KILAUEA, HI. (WLNE) – Due to a series of earthquakes, Hawaii's Kilauea volcano erupted shortly after 9:30 PM HST on Sunday.
According to United States Geological Survey (USGS), Lava had cascaded into the summit water lake, boiling off the water, forming a new lava lake.
Residents were asked to stay inside by officials after the eruption.
According to USGS a 4.4 magnitude earthquake struck on Sunday night: seven smaller earthquakes followed.
The volcano also erupted in 2018.
©WLNE-TV/ABC6 2020