Vincent "Buddy" Cianci passes away at 74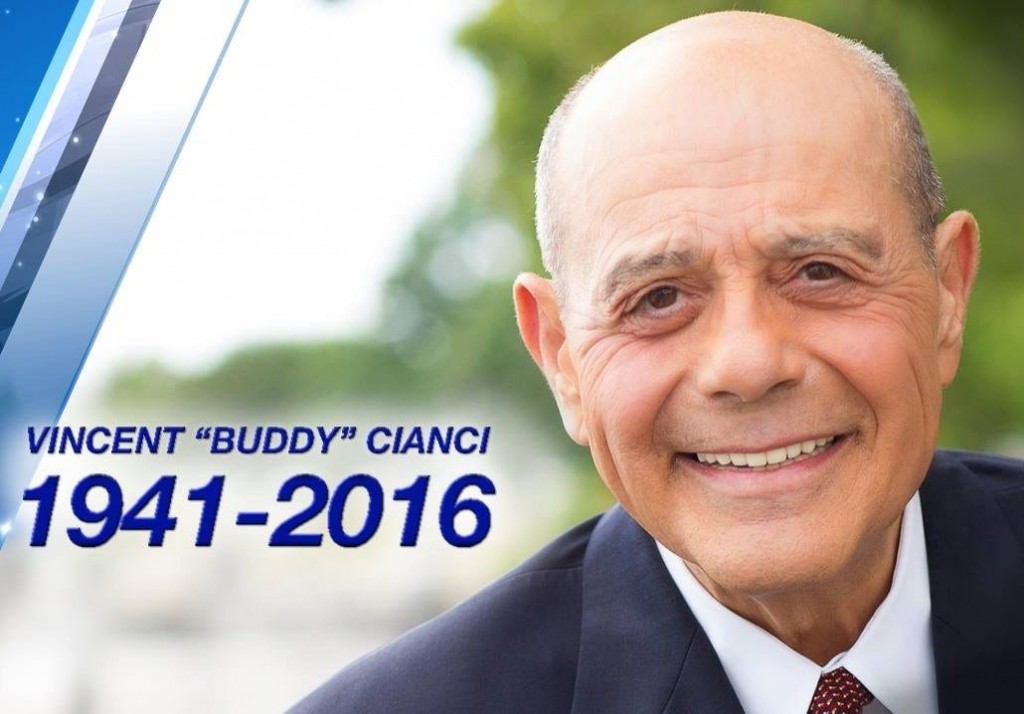 By News Staff
news@abc6.com
Former Providence Mayor and ABC6 Chief Political Analyst, Vincent "Buddy" Cianci, has passed away at the age of 74.
Cianci was rushed to Miriam Hospital Wednesday night after experiencing severe stomach pains during the recording of his Sunday morning political affairs show, "ABC6 News On the Record." He was transported to Miriam Hospital from ABC6 News studios in Downtown Providence by ambulance.
On Thursday, ABC6 News learned Cianci had passed away.
Cianci served as mayor of Providence for more than 20 years, as well as a former prosecutor, a radio host, a commentator, and an army veteran.
In December, Cianci got engaged to fiancée, Tara Marie Haywood. She released a heartfelt letter on her Facebook page Thursday night, saying, in part:
"I loved you with every fiber in my being. I will love you forever. It took me 34 years to fall in love. But, I did—and was blessed to spend every single day with you for the past 18 months….I know you meant so much to so many, you surely were the Prince of the city. But, my baby, my darling, you will forever be my King."
© WLNE-TV 2016