Breast Cancer Bracelets Touch Off Debate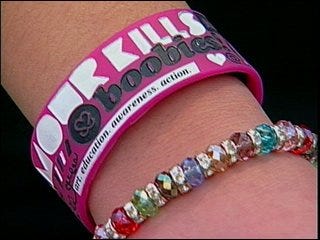 It's a combination of style and support. But, in this case, a breast cancer-awareness tactic emblem pushes the envelope for some.
Many local teens are sporting bracelets bearing the slogan "I heart boobies" as part of an effort to raise awareness for breast cancer. Not everybody finds it tasteful.
ABC6 Reporter Erica Ricci has more.