Breastfeeding mom pumps in court bathroom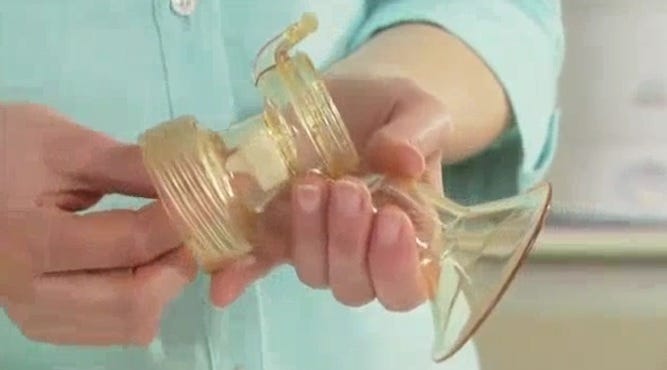 Nicole Gerber
@nicolegerber
FALL RIVER – At 5 months old, baby Henry needs to eat every 2 to 4 hours. And mom Colleen Swanson has her body on a schedule.
When she got the call for jury duty in Fall River last Tuesday, she assumed she'd
pump her milk while she was away from her son.
"I went in and I just thought I'd ask the officer in advance,
and he said the bathroom's right there, I have an extension cord you can use
and run it behind the stall to the vanity," said Swanson.
But a public bathroom… wasn't where Colleen had in mind.
"It's unsanitary. And would you want your food prepared in a
bathroom?" she asked.
But she did because she thought that was her only option.
Under the Affordable Care Act, buildings with at
least 50 employees must have a designated "lactation room" for their employed
mothers to pump or breast–feed their kids. They aren't required to share that
room with non–employees… though Colleen never asked.
Instead it turned into an uncomfortable situation.
"It's a place where people go to the bathroom and I just
think it's dirty and… I think everywhere that's big enough like this, someone
can be here for hours, the baby should be able to be fed or breast pumping,
however they're doing it," said mother and courthouse patron Danielle Lenoci.
Colleen just hopes this raises enough awareness for the
judicial center to make a change.
According to the Massachusetts Breastfeeding Coalition MA state law says that jury duty can be deferred for a
year. So if a nursing mother is concerned she can put off her assignment until she's done
breastfeeding.
(c) WLNE-TV 2014