Brett Smiley fined by Ethics Commission over solicitation of campaign donations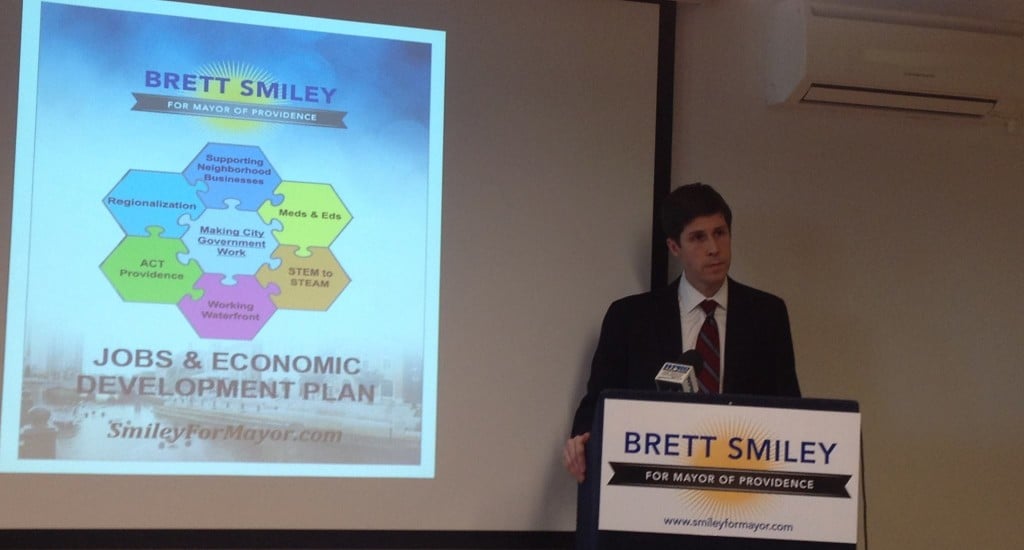 PROVIDENCE, R.I. (WLNE) – Former state official Brett Smiley agreed to pay a fine to settle an ethics complaint over solicitation for campaign donations on Tuesday.
Smiley will pay 4 thousand dollars.
Smiley, who is running for Mayor of Providence, admitted during an Ethics Commission meeting that he violated the state's code of ethics when he solicited six campaign donations from state vendors for a mayoral run.
He said he returned the donations after questions were raised.
Smiley resigned as Director of the Department of Administration earlier this year. Prior to that, he was former governor Gina Raimondo's Chief of Staff.