Brides To Be Reunited With Gowns From Bankrupt Boutique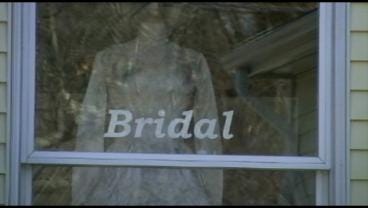 It is hard to miss the bright yellow house that is Cinderella's Bridal Salon in West Warwick, but what's going on inside here is far from a fairytale.
The sign on the door reads, "closed today because of illness," but the only ones who are sick over this are the brides after finding out the business went bankrupt. The doors are locked and their dresses are inside. Jennifer Koussa's is one of them.
"It had embroidered flowers throughout the fabric," Koussa said. "Not colored, just white. Plain and simple."
She knew finding the perfect gown would be stressful, but she never thought she would have to go to court in order to get the $1,500 dress she has already paid for in full.
"It is stressful. I mean planning a wedding is hard enough to begin with, never mind having a fiasco to get your dress back," Koussa said.
Koussa and her fiancee watched as the receiver of the shop went before a judge today and got permission to hand the dresses over to the brides who have paid in full Thursday morning. On that same day, those who have made deposits on their gowns can come and pay the rest.
Koussa, whose wedding is in September says she will not quite believe it until the dress is in her hands but she has learned a lot through the process.
"My fiancee was going to get his tux and his groomsmen's tuxes from them, so now it's hard," she said. "It's hard to put my trust in someone and know that I am going to get what I want."
The Attorney General's office has received over 100 complaints from different brides who are missing dresses. There are only roughly 50 gowns waiting to be claimed at the shop. They will all have to shop up Thursday morning to find out if their dress is one of them.