Bridgewater classroom photo sparks racially-charged debate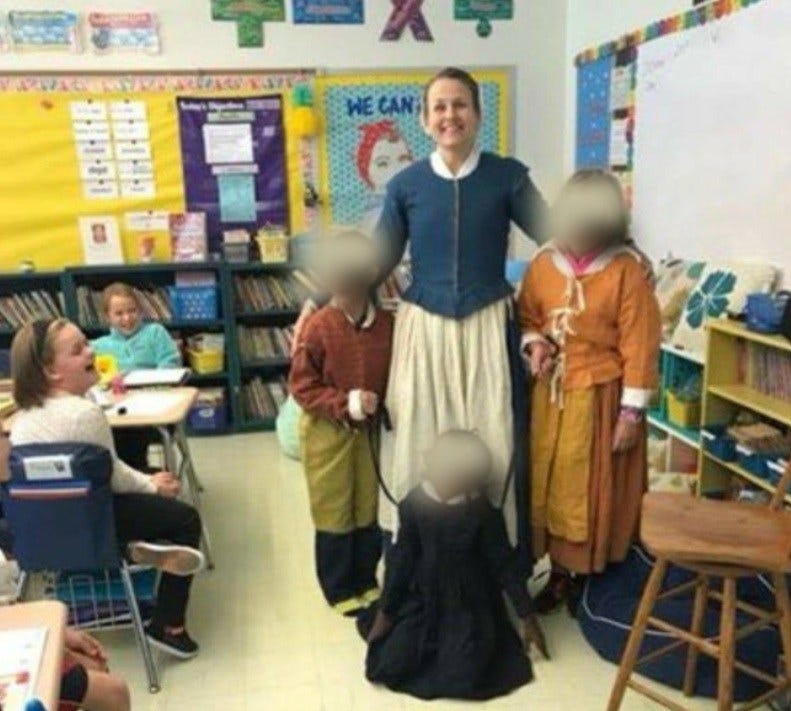 By John Krinjak
Email: jkrinjak@abc6.com
Twitter: @johnkrinjakABC6
BRIDGEWATER, Mass. (WLNE) — A questionable photo taken at an elementary school in Bridgewater is stirring up plenty of controversy.
The picture shows students dressed in colonial wear, but some are calling it racist.
The photo in question was taken in a third grade classroom at Mitchell Elementary last Friday.
A guest speaker from Plimoth Plantation had students dressed up in garments from the 17th century.
But on Thursday night, many are taking issue with this photo taken of some of the students by the teacher that was then shared on social media.
It shows two students who are white standing over another student who is black, kneeling down in front of them.
The white students are holding what appear to be straps attached to the other student's outfit.
Because of that many on social media are saying the photo appears to depict slavery, calling the pose racist.
The school district responded saying the student kneeling down was dressed as a young child and that toddlers commonly used tethering straps to assist them in learning to walk.
Reaction among parents we spoke to is mixed.
In a statement the district said:
"We realize without this context added to the photo that was shared by the classroom teacher it could be perceived differently. Please note it was never the intent of the lesson to demean or degrade any one person or group. The district sincerely apologizes to students, staff and the community for this unfortunate incident."
©WLNE-TV / ABC6 2017