Bridgewater Police Department announces newest crew member: K-9 McKee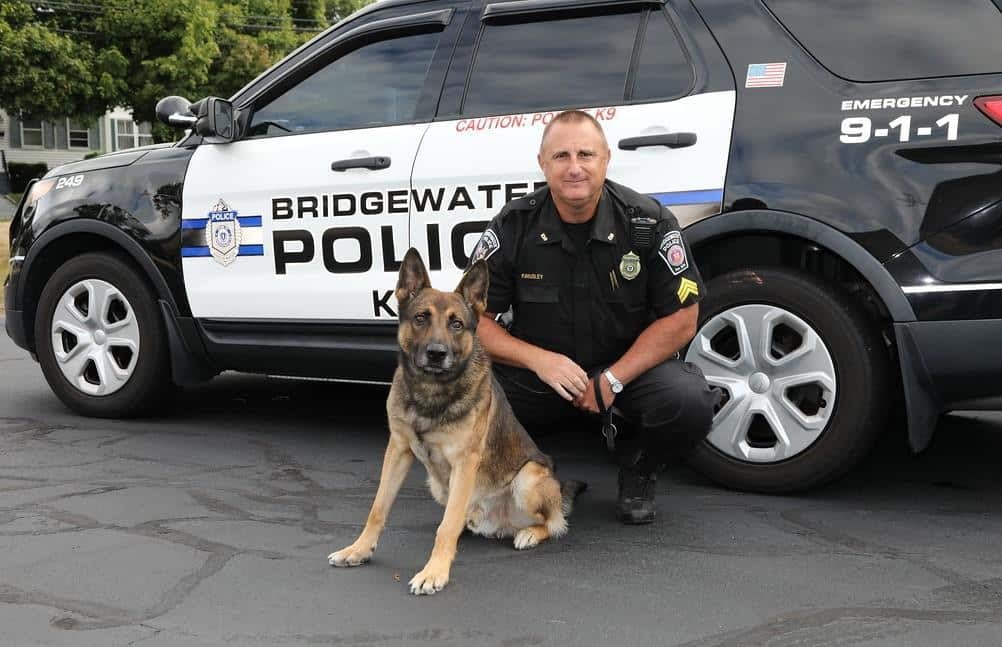 BRIDGEWATER, Mass. (WLNE) — The Bridgewater Police Department announced the newest member of their crew Friday — K-9 McKee!
McKee, a 5-year-old Belgian Malinois, has been trained and certified in both patrol and narcotics detection.
He began working in the community in August with Sgt. Steven Kingsley.
McKee originally came from the Malone Police Department in New York. After his handler left the department, McKee was rehomed by the Station Foundation — a nonprofit that provides aid to police dogs.
Kingsley's previous K-9 partner, Papi, passed in June 2022. Shortly after Papi's passing, the Bridgewater Police Department got in touch with the Stanton Foundation about adopting McKee into their unit.
On July 6, McKee was brought to Bridgewater by his previous caretaker at the Malone Police Department.
Together, McKee and Kingsley went through a training academy and evaluation period with the Massachusetts Department of Corrections.
They began their patrol work together on Aug. 6.
Within his first six months in Bridgewater, the K-9 has successfully tracked a vehicle break-in suspect for nearly a mile, found drugs during a search, located suspected fentanyl, and more.
The department said McKee has "proven to be a valuable addition" to their unit in his first six months on the job.