Brigham nurses announce largest nurse strike in MA history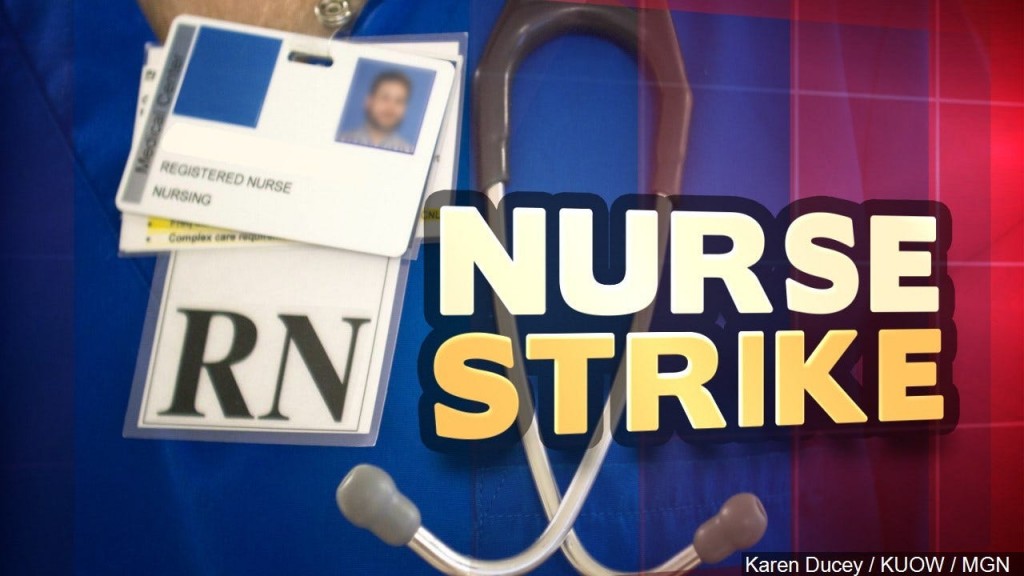 By News Staff
3,300 nurses at Brigham and Women's Hospital will strike for a 24-hour period beginning 7 a.m. on Monday, June 27.
The Massachusetts Nurses Association has announced that it voted overwhelmingly to strike at locations throughout the Greater Boston area.
A statement by the MNA said they are protesting "the hospital's corporate greed and refusal to value safe care and nurses above profits and outrageous executive pay."
The nurses' list of grievances include, among other things, the hospital's wage increase offer of 1% across the board over 3 years, and a proposal to give new nurses lesser benefit programs. The latter, nurses say, is an attempt to split the union and weaken their bargaining power.
"It is irresponsible," said Trish Powers of the MNA's Brigham bargaining unit, "that a hospital reaping enormous profits refuses to offer a fair wage increase to nurses while trying to create a two-tiered, union-busting system."
Brigham and Women's Hospital has stated that they have contracted 700 professional nurses to serve during the time of the strike, and that they might not allow strikers to return to work until July 2, locking them out for four days after the strike's planned end.
"While we are disappointed that the MNA bargaining committee has provided us notice that they intend to strike on June 27, we sincerely hope that we can reach a fair and reasonable contract and avoid a 5-day strike," said Brigham C.O.O. Ron Walls.
The MNA has expressed doubt that those 700 nurses will be effective in replacing all 3,300 strikers.
Nurses say that they've had 19 bargaining sessions with hospital executives since September, the most recent taking place June 1, but that no further bargaining dates are scheduled at this time.
© WLNE-TV / ABC6 2016