Bristol car dealership to expand, move to Mass.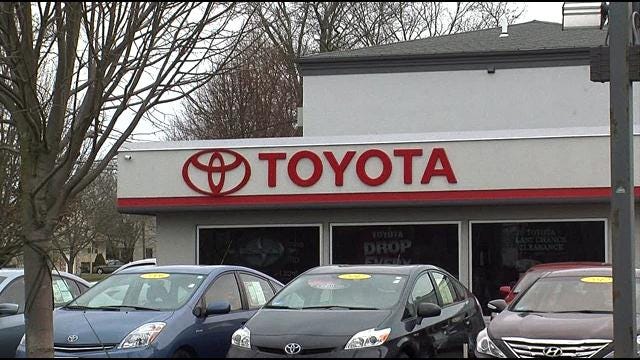 By: Dee DeQuattro
Email: ddequattro@abc6.com
Twitter: @deedequattro
A business that has been in Bristol for almost three decades is expanding and relocating to Swansea Massachusetts.
Toyota Scion has been on Metacom Avenue in Bristol for 28-years. The owner as recently purchased 8 acres of land near the Cardi's Furniture Store in Swansea near the intersection of Rt. 6 and 136.
There the owner Ed Veader plans to build a new larger 43,000 square foot facility. The new facility will be almost 10,000 square feet larger then the existing store.
All 45 employees will go to the new store with the company and in addition they will hire an additional 20-30 workers.
There is currently no timeline on when the facility will be built.
(C) WLNE-TV 2014