Bristol celebrates 238th Fourth of July parade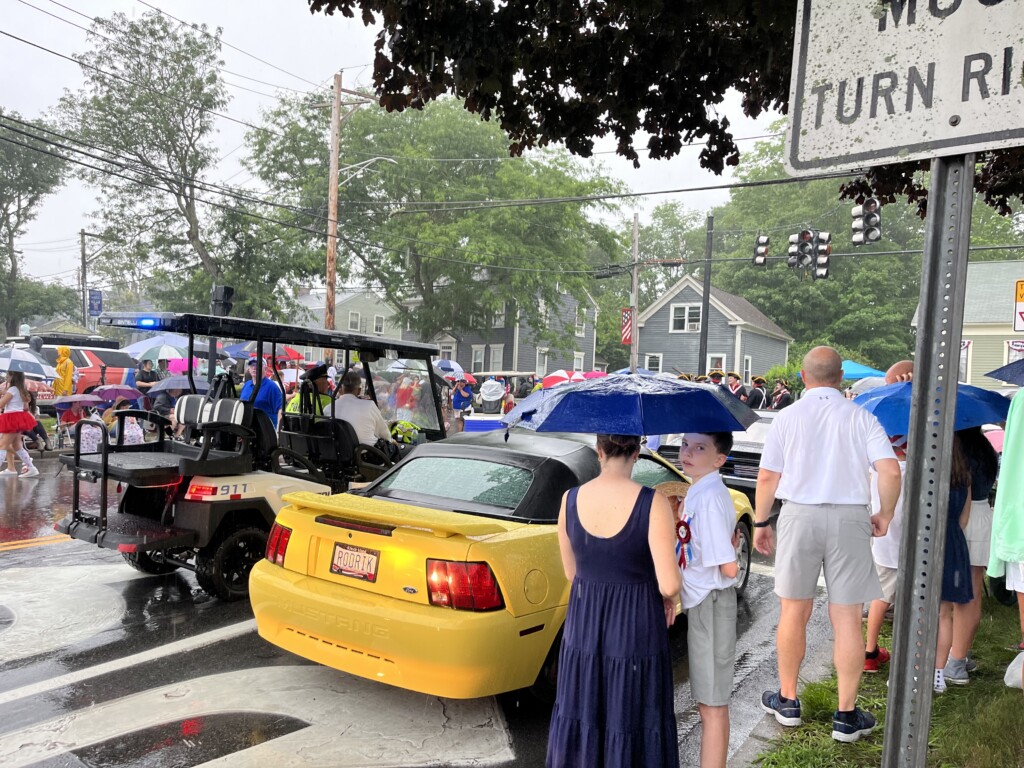 BRISTOL, R.I. (WLNE) — For the 238th time, Bristol took center stage for its annual Fourth of July parade.
The nation's oldest continuous celebration attracts crowds from all over the United States.
"People come to visit and you show them the red, white, and blue on the street. You show them the history and people are like wow 238 is a long time. It's amazing it's in our backyard," said Gale Green, a longtime parade-goer.
Rain impacted parts of the parade with heavy downpours at times, however, skies cleared up towards the end of the 238th annual parade, making for a great celebration for all in attendance.
The parade route was filled with several people deep as thousands cheered on the floats as they rolled by, and the bands marched along Hope Street. But long before the parade even stepped off, preparation from parade-goers got underway, with some people arriving as early as 2 a.m. to claim their spot and soak it all in.
The early arrivals lined up with their chairs and tents along the parade route, as the early starts for this historic Independence Day celebration have turned into an annual tradition for many.
"It's insane, I've done these three years in a row and every time I come at 6:30 there are maybe two spots by the street left over," Kait Taginski said.
"This morning I woke up before 3 a.m., I was all excited I couldn't sleep just to come to see the parade," another excited parade-goer added.