Bristol celebrates Flag Day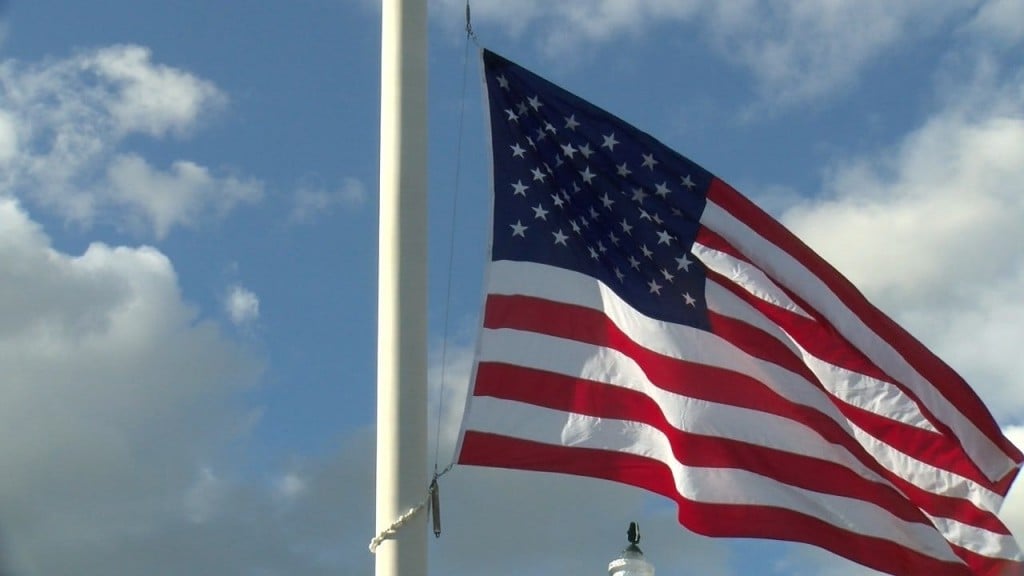 BRISTOL, R.I. (WLNE) – Flag Day marks the start of the biggest celebration of the year in America's most patriotic town.
"I'm just excited that this is the official start to the season," said Miss Fourth of July Jillian Fitting.
Bristol residents came out in droves Friday to see Old Glory hoisted high above their heads on the town common.
"This is a big deal," said Army Veteran Bob Correira. "Not only is it Flag Day, it's the beginning of Fourth of July. And being a Bristolian, we love this!"
Aside from all of the anticipation counting down to the parade, those in attendance Friday night, military veterans especially, say that Flag Day gives them great pause.
"For our freedom, and for all of the people that gave their lives," Korean War Veteran Roland Theriault said through tears. "And it hits me, very hard."
"We were fighting for something, it was for the flag," said Korean War Veteran Dick Usher. "It was our freedom, and the freedom of all these young people out here."
Some said the flag, which the country adopted 242 years ago, reminds them that united – the country stands.
"It's a refresher of what we should be celebrating for, and kindness to other people, and trying to get along with other people through all the differences we have," said Veteran Andrew Lamora.
Next for the Fourth of July festivities is the traditional concert series in Bristol, which will begin next week.
©WLNE-TV / ABC6 2019