Bristol County D.A., Child Advocacy Center Welcome Support Dog
Meet Chief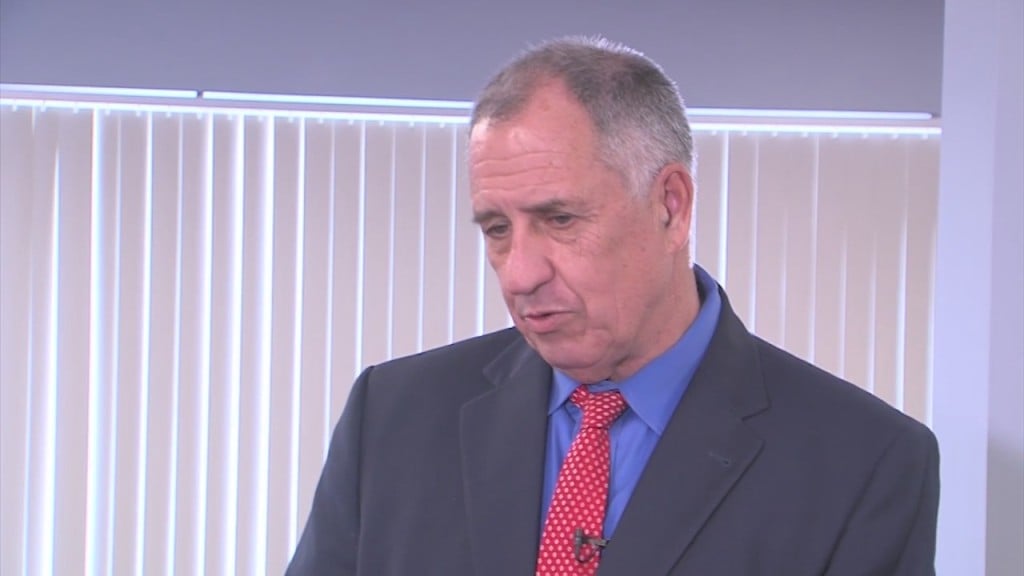 FALL RIVER, MA (WLNE) –
The newest member of the Bristol County District Attorney's Office is set to help hundreds in his first year alone, and is accepting payment in the form of treats.
Meet Chief, named after a heroic soldier that gave his life in combat in Iraq. In just a few weeks, the Black Labrador Retriever will be ready for his first job serving as a source of comfort at the Children's Advocacy Center in Bristol County.
"When children come to the C.A.C., they're coming in for various reasons. Mostly being due to allegations of different types of child abuse – so sexual abuse, physical abuse, or witness to violence," explained his handler and Forensic Interviewer at the Bristol County D.A.'s Office, Samantha Dias. "With him in the interviews, he'll be able to provide a sense of support and security to the child while they're talking about those hard things that they've experienced in their lives."
Dias says support animals in C.A.C. offices are a trend that's already taken off in advocacy offices around the country. In fact, Dias first became interested in the program after watching a local Detective's support animal provide comfort during their own cases. Following a three hour interview, the handler is paired with a dog that meets their specific needs and begins a nine-day training session to learn their commands.
Bristol County District Attorney Thomas Quinn III, who approved the new hire, says he's already impressed with Chief's work. "Some early interactions with the children have been very positive. He's made them feel at ease."
Chief will only enter the interview room if the child is comfortable, and while there can do tricks such as gently lay his head on a victim's lap, turn on lights, open doors, and bring a box of tissues on command. The service dog is set to start work after his second birthday coming up in May. "I'd be tempted to take him home myself," said D.A. Quinn. "Everybody is so impressed with him so far, he's going to be a great addition to the team."