Bristol deputy fire chief dies in crash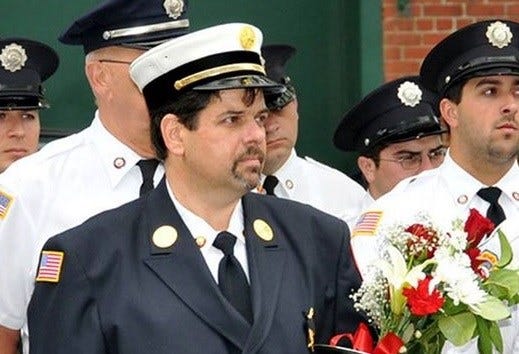 By News Staff
news@abc6.com
The Bristol Fire Department Deputy Chief has died following a single car crash on Metacom Avenue Thursday evening.
Emergency crews responded to the scene just before 6 p.m. where they discovered a 2012 Chevrolet pick-up truck crashed into a building.
The driver, Deputy Fire Chief Frank Sousa, 50, was transported to Rhode Island Hospital where he later died.
Police say it appears the truck was traveling west on Sowams Road, crossed both north and south lanes of the road, striking a metal fence before coming to rest on the north side of the building at 535 Metacom Avenue.
Neighbor, Stacy Antignano, witnessed the accident, describing it as a hectic scene outside her home. "They were all running and they were all yelling 'get him out, get him out!' and they actually had to bring the fire truck in to pull the truck out to get to him," she said.
It took crews over an hour to remove Sousa from the vehicle. "Every cop car and police car parked all over the grass and in my yard. They were everywhere," Antignano continued.
The area, which is off Route 136, is not a common place for accidents, but witnesses say it could have been much worse. "I thought maybe he had lost his brakes. He was flying… a good 75 miles-an-hour. The cars were all backed up because of rush hour, but somehow he didn't hit a single one," said Antignano.
Police say the investigation is ongoing.
Sousa was off duty at the time of the accident. His death marks the third tragedy for the Bristol community this summer. In June, Police Officer Richard Jean-Georges died in a swimming accident in Costa Rica.
Earlier this month, First Sgt. Peter Andrew McKenna was killed in a terrorist attack in Afghanistan.
© WLNE-TV 2015