Bristol restaurants donate meals to seniors in isolation during coronavirus pandemic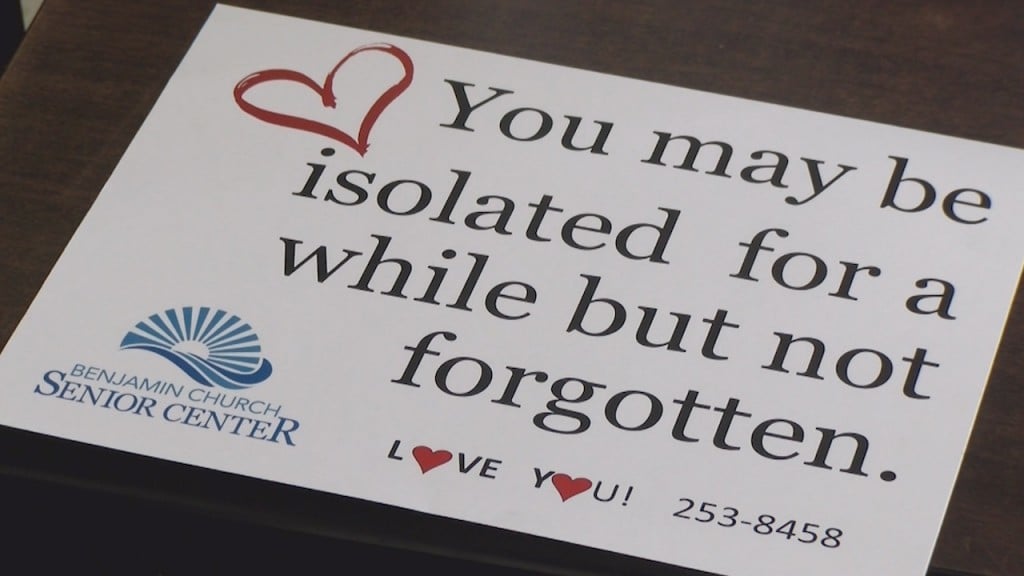 BRISTOL, R.I. (WLNE) – "You may be isolated for a while, but not forgotten," is the message the Benjamin Church Senior Center is sending to their seniors in Bristol through hot meals and frequent calls, as they quarantine during the coronavirus pandemic.
"We have individuals that don't drive that come into the meal site program. They depend on us quite a bit," said Maria Ursini, executive director of the senior center.
With Governor Gina Raimondo's order for people over the age of 60 to not congregate in groups, and all nursing homes closed to visitors, senior centers have closed across the state. Ursini said the past week has been tough on her center's senior members who rely on them for transportation to errands, doctor visits, and a ride to the Hope Street center for a meal.
Ursini said she's seen an outpouring of community support. On Tuesday, Admiral Pub donated corned beef and cabbage meals to the senior center, and they were delivered to seniors across town.
"When we went and delivered the other day, they want to run up to you and give you a hug, and we're like no, no, no, and they still want to come up to you!"
Over the weekend, Ursini got a call from the owner of Destiny's Hometown Diner, asking what they could do to help.
"With the seniors not being able to get out of their homes, we really wanted to help give back," said Rhonda Diniz.
Diniz and her sister, Destiny, have temporarily taken the reigns on the family business, as their parents are self-quarantining after traveling out of the country.
"Our parents, they went away to Columbia, so they are in self–quarantine right now. So, we have been kind of running the business for them during our spring break and our extended spring break," said Diniz, a student at CCRI.
Rhonda and Destiny, with help from their friends, spent the morning fulfilling their parents' good deed, making 75 meals for the town's isolated seniors.
Sandwiches and a cup of soup were packed into bags, and loaded onto the senior center's bus, and were delivered to the Bristol Housing Authority and Franklin Court, an independent and assisted living facility.
A hot meal, and the center's signature 'I love you', to make the days a little less lonely for those most vulnerable.
"When they leave, we always say we love you. Do you know how warm it is to go to someone's house, and you drop off something, and they tell you that they love you? It's just so heartwarming," said Ursini.
© WLNE-TV 2020