Bristol Fire Department goes pink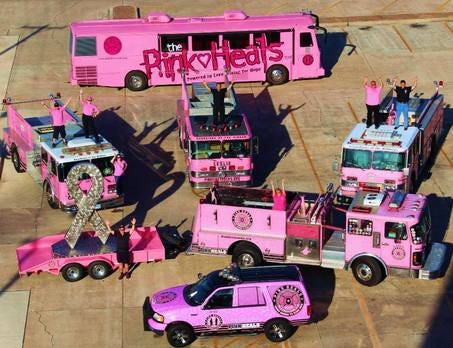 Nicole Gerber
It was an unexpected sight at the Bristol Fire Department today, as pink trucks lined the driveway.
Fire engines, an ambulance, and even a police car, all painted pink, and all part of the Rhode Island chapter of Pink Heals drew a crowd as volunteers in the emergency services field raised money for women battling cancer.
The organization also works to create opportunities for those who feel overwhelmed or isolated in their battles, to meet other families facing similar issues.
For more information or to find out how to donate, visit www.RIPinkTrucks.com.
(c) WLNE – TV 2013