Bristol holds drive-thru COVID-19 test site for residents
"My hope is that locally available tests will help minimize the spread of COVID-19 by making it much easier for residents to get tested."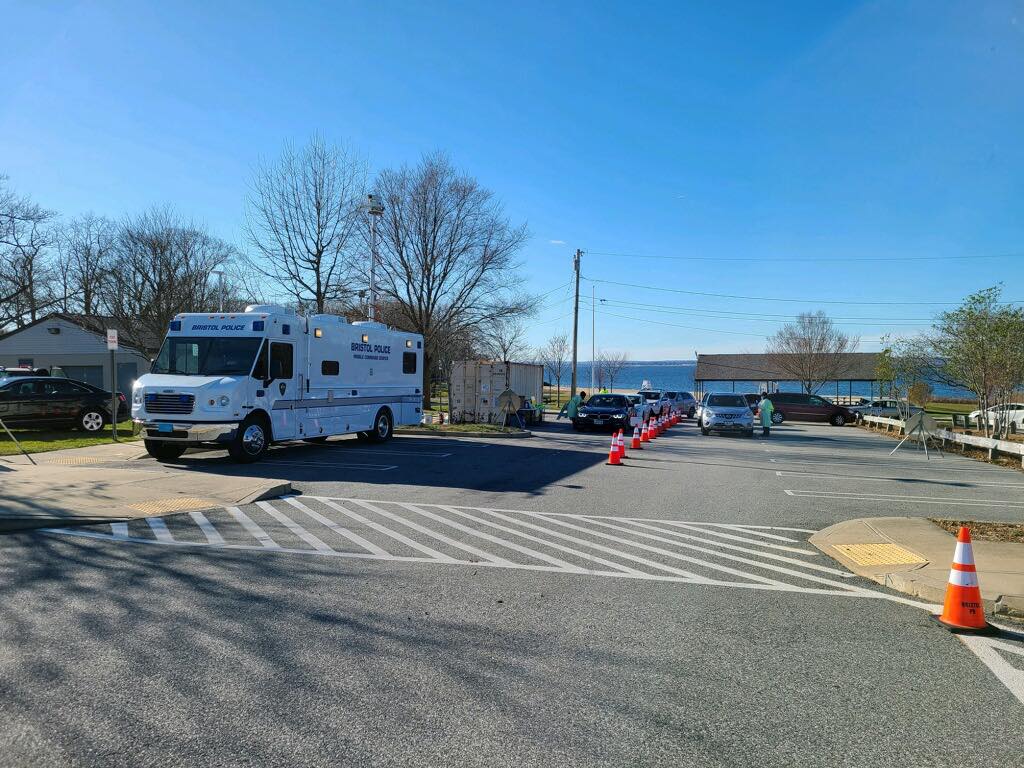 BRISTOL, R.I. (WLNE) – The Town of Bristol announced that it will hold a drive-through COVID-19 testing site at the Bristol Town beach.
"I am proud that our Fire Department and Police Department were able to work together to plan and complete this important public health service for the residents of Bristol," said Bristol Town Administrator Steven Contente. "My hope is that locally available tests will help minimize the spread of COVID-19 by making it much easier for residents to get tested."
The first clinic will be held on Saturday, January 9th from 10 a.m. to 4 p.m.
The town said that the clinic will run on the following schedule:
Tuesdays from 12 p.m. to 4 p.m.
Thursdays from 12 p.m. to 4 p.m.
Saturdays from 10 a.m. to 4 p.m.
No appointment is necessary, the town only asks that residents complete a short registration form.
After submitting their test, residents can choose to wait for their results on-site. All residents will receive their results by phone on the same day that their test was taken.
Testing and data results will be delivered to the Rhode Island Department of Health.
For more information on Bristol's COVID-19 testing clinic, visit the town's COVID-19 dashboard by clicking here.