Bristol police collect nearly 100 guns during buyback event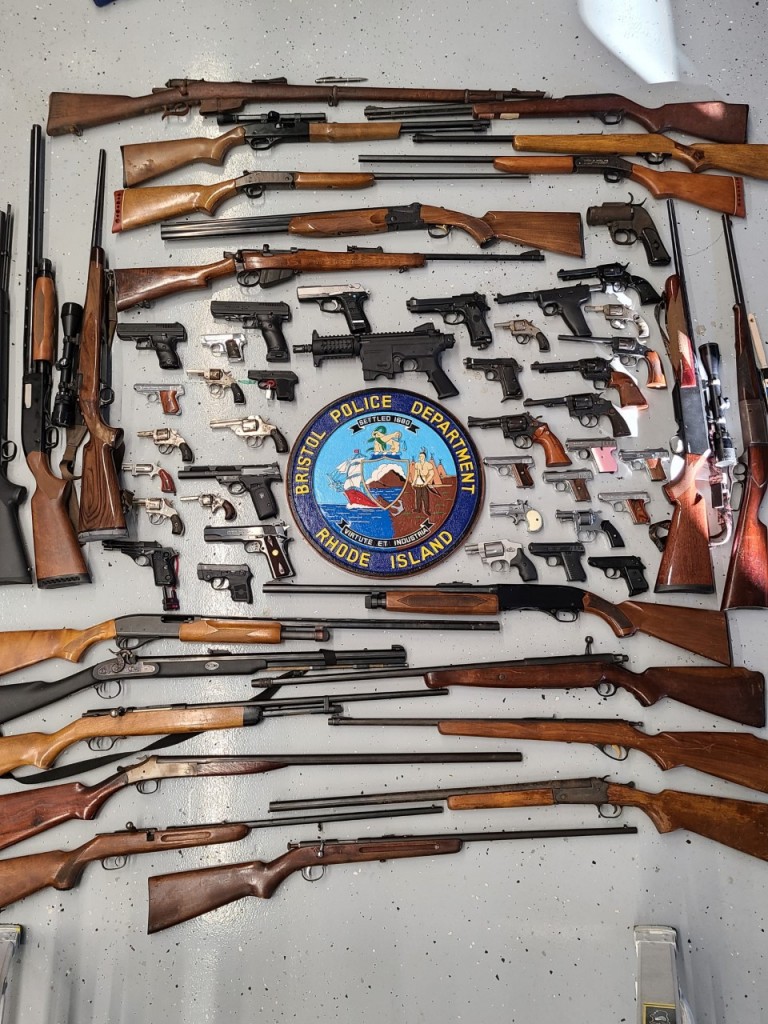 BRISTOL, R.I. (WLNE) – The Bristol Police Department held a gun buyback event on Saturday, in effort to bring awareness to suicide prevention and harm reduction efforts in the community.
The buyback event was sponsored by the Bristol Health Equity Zone and the Matthew Patton Foundation.
Police say that the event was a success, collecting nearly 100 guns in just four hours.
Although police say that the town of Bristol does not suffer from gun violence or gun related criminal activity, the Department says the town "is not immune from the effects of self-harm events and instances of depression and suicidality."
Bristol Police have partnered with local agencies involved in providing the proper care and resources for people struggling with mental health. Bristol police say they hope that the buyback event reduces the potential for harm and brings awareness to the issues of mental health and suicide, especially during this holiday season.
The Department offered financial compensation for firearms turned in during the event.  Working handguns were eligible for up to $200, up to $100 for working rifles and shotguns, and $500 for any gun used in a crime or stolen.
The Bristol Police Department says they are committed to working with its community toward reducing the chances of self-harm and providing a safer community. For more information or help visit the Bristol website by clicking here,
©WLNE-TV/ABC6 2020