Bristol Police Make Arrest in Sandwich Shop Assault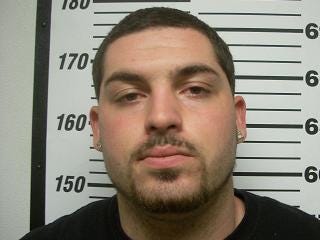 Bristol Police have arrested a 20-year-old Warren man for an assault at a sandwich shop in their town.
On Thursday, April 14th, police were called tot he Ricotti Sandwich Shop on Gooding Avenue for a reported assault. According to a witness, two males, aged 14 and 19, entered the shop and sat down.
Then, according to police, Lyndon Ferioli, 20, of Warren, entered the store, and allegedly grabbed the 19-year-old male while holding a knife, causing a wound to the man's shoulder and hand. Ferioli then fled the shop.
The victim was treated for his injuries and released from the hospital.
Ferioli later turned himself into police. He was arraigned last Friday in Providence District Court on charges of felony assault and disorderly conduct.