Bristol Sergeant killed in Afghanistan returns home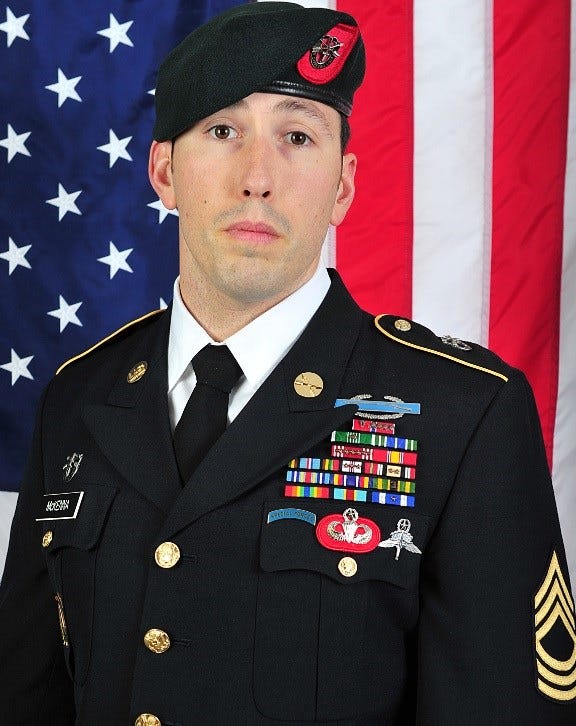 By Kirsten Glavin
kglavin@abc6.com
@kirstenglavin
The East Bay, and the entire state of Rhode Island are mourning the loss of a local military hero. 35–year–old Peter Andrew McKenna, a Sergeant in the U.S. Army Special Forces, was in his 6th tour overseas when he died in a suicide bombing attack in Kabul, on Friday. It was one terrorist attack in a series, claimed by the Taliban. The attack took 40 lives, and injured another 300. According to State Rep Raymond Gallison Jr., McKenna was the only American killed.
"He was an extraordinary young man," recalled U.S. Senator, Jack Reed. "I had the privilege of meeting him. He was a soldier's soldier. He had the skill, the dedication, the courage to do difficult things. But he also communicated that he wasn't prepared to send any of his men or women into danger. He would go before them."
Sgt. McKenna visited Rhode Island last month for the Fourth of July celebration in his hometown of Bristol. He was honored and presented with a U.S. flag for traveling the furthest distance to be there.
"He did come home for the fourth of July in Bristol which was huge for him and his family. I know his mom and his dad were there the day he got the award. They were in the audience and obviously his mom was crying because they were so happy," said Gallison.
The soldier's body arrived at Dover Air Force Base in Delaware Monday. There is no information regarding funeral arrangements at this time.