Bristol's Fourth of July Parade is back after scaled-down year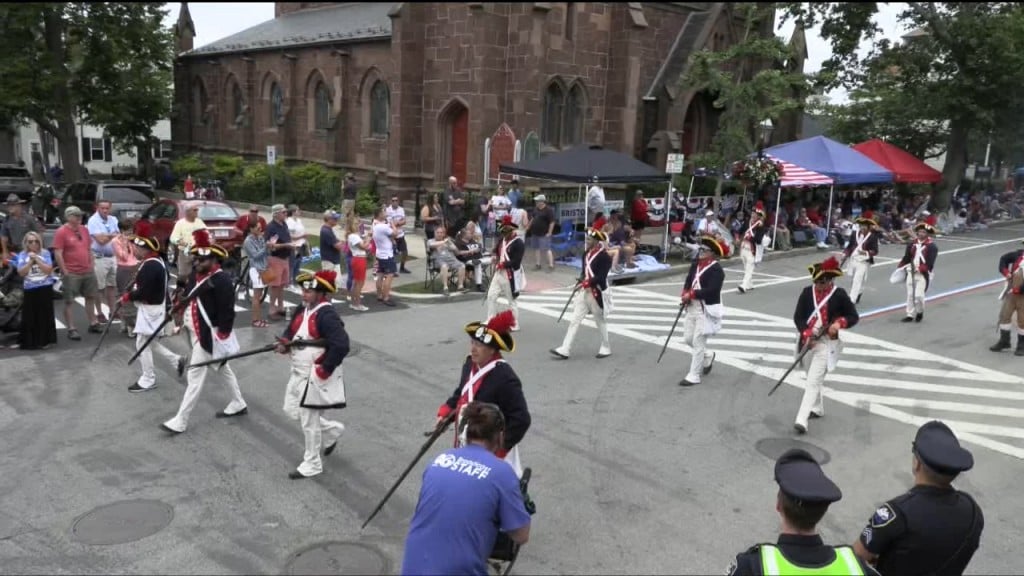 BRISTOL, R.I. (WLNE) – Thousands packed the streets of Bristol on Monday for the 236th annual Bristol Fourth of July Parade.
The parade kicked off at 10:30 a.m. from Mt. Hope High School and ended on High Street between State Street and Bradford Street.
Bristol's Fourth of July celebration is the oldest in the country, and draws people in from various states.
"I'm from Bristol, but I've been living in Florida for 26 years and we don't miss a Fourth. Only once when I gave birth to my son, that was it."
Dawn Shanley watched last year's scaled down parade online due to the pandemic, but made sure to make the trip this year. The scaled-down version of the parade in 2020 was a car parade, with a smaller group of onlookers compared to previous years.
Shanley said the community aspect of parade day is her favorite part.
"It's everything because it's friends, it's family. This town is extremely historic and it's what makes this country so wonderful. It's the most patriotic town and I've served in the military, I've been everywhere, and there's no place better than Bristol, Rhode Island, ever."
Bands and drum core from all over the country were in attendance, and they were some of the biggest draws.
Ed Lawrence of Putnam, Connecticut said he makes the trip to see the bands. A former Bristolian himself, he said he's been attending the parade for more than 60 years.
"I've spent most of my Fourth of July's here. I would say over 60 years I've been coming here," said Lawrence. "It's like coming home. I lived here for a few years, so I enjoy that part of it."
Bob Saritelli of Riverside said he loves the community aspect too. He came over on the Seastreak Ferry to beat the traffic.
"I just like seeing the people believe it or not, seeing the people watch and have fun, seeing the kids, the joy."
WLNE-TV 2021