Broadrock responds to cease and desist order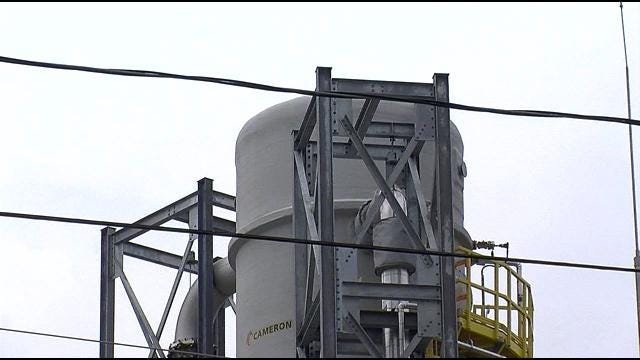 Dee DeQuattro
Broadrock Gas Services says the towns decision to shut down Broadrock's gas collection facility and power plant is inconsistent with modern methods.
"Broadrock personnel had been working cooperatively with the Town of Johnston to address issues the Town has raised previously. Plans to address these issues have been requested by the Town and submitted by Broadrock and this latest action today came as a complete surprise," said Bill Fischer, spokesperson for Broadrock.
On Tuesday Mayor Joseph Polisena of Johnston announced a halt on Broadrock's activities at Johnston's Central Landfill due to an odor issue that the are has struggled with since 2011. The mayor says the gases that are meant to be converted into energy are leaking from the pipes and into th atmosphere causing what he says is a health hazarc,
"Broadrock's new collection and treatment system has been working efficiently and safely to collect and process landfill gas. Broadrock is not releasing untreated landfill gas from the new facility into the atmosphere," said Fischer.
"The Town's action in shutting down the new system forces Broadrock to fall back on the old, inefficient flares for gas destruction, which is inconsistent with modern methods for controlling and beneficially using landfill gas."