Brockton police welcome new K9, Woody, the first Labrador in department history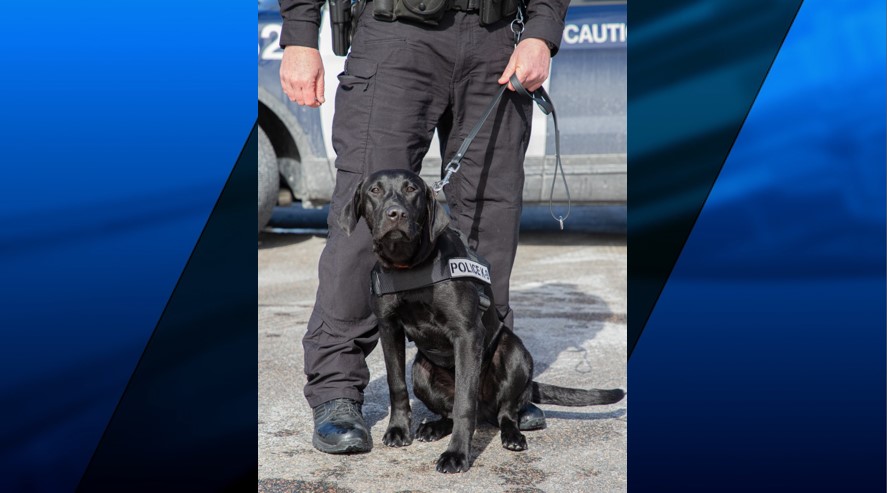 BROCKTON, Mass. (WLNE) – The Brockton Police Department welcomed a new K9 on Friday.  Woody, is the fist ever Labrador Retriever in department history.
Brockton police added nine-month old Woody, to its ranks on Friday. The department said Woody will be their first lab, as all of the city's K9's have been German Shepherds up until this point.
Woody was born in Connecticut nine months ago, and graduated from a Massachusetts training facility on February 12.
Woody's partner is a 15-year veteran of the police force, and spoke highly of his new K9, who passed all of the skill training in the academy.
"We had one of the best instructors, and even he was impressed at how Woody quickly grasped the basics and advanced narcotic detection techniques," said Officer Eric Burke, the latest dog handler in the department's K9 unit.
According to a department Facebook post, Burke was first introduced to specially trained law enforcement K9's while serving as a Military Police Officer in the United States Army.
"I was in my early 20s and was blown away watching a K9 assist the army in solving police investigations," said Burke. "I wouldn't mind having a job like that one day."
Brockton Police Department said Woody will be used to sniff out illegal drugs.  The department said Woody's skill set will help both detective and patrol divisions get drugs off the streets.
Brockton Chief Manny Gomes said the addition of Woody came at a critical time.
"We were hoping to use our new lab to supplement the work our patrol dogs have been doing," said Gomes, in the post. "Woody would have given us four highly trained canines to help keep the city safe, but we lost our three ½-year-old dog "Ube" last month. Ube's kidney failed."
The department said K9 units from all over the state of Massachusetts honored Ube at a memorial service on January 22.
Police in Brockton said they are working on adding at least one more K9 to their ranks. Anyone willing to contribute to a new K9 and equipment is asked to reach out to Sgt. DiLiddo at rdiliddo@brocktonpolice.com.