Brookline cat takes 25-mile day trip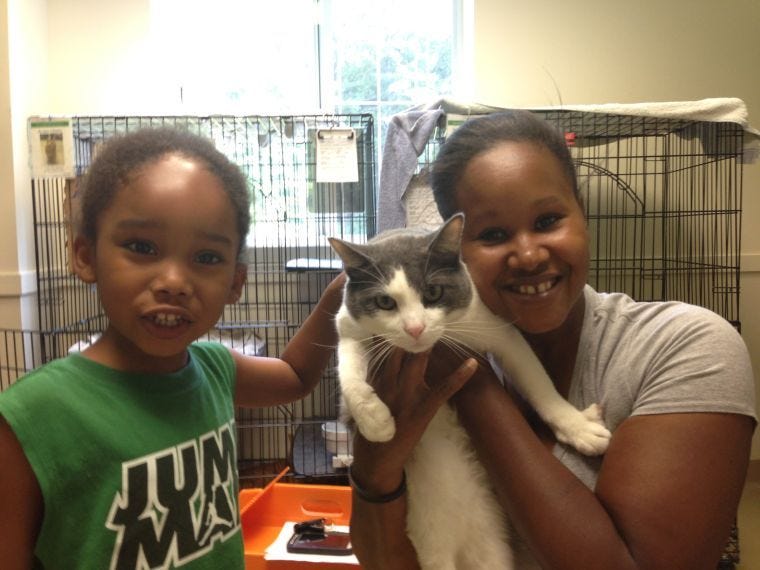 Alana Cerrone
Charlie the cat went missing from his Brookline home and was found a day later outside of a downtown Foxboro store.
On August 9, Animal Control Officer Sue Thibedeau received a call from store employees shortly after they spotted the gray and white cat under a car in the parking lot.
Thibedeau showed up to find the Charlie in good condition, and was able to track down his owners in Brookline.
Thibedeau credits Charlie's microchip for identification and safe return. It was implanted by the Massachusetts Society for the Prevention of Cruelty to Animals where his owner bought him just a year ago.
As for Charlie's means of travel, Thibedeau believes he wandered into a commercial vehicle, perhaps a UPS truck, or even a private vehicle, that was headed down to Foxboro.
Photo Courtesy of The Sun Chronicle. Submitted by Tamu Jackson