Brother of Anthony Harden, killed in officer-involved shooting, files lawsuit
"I think everybody should see everything and make their own conclusions to it," says Eric Mack, Harden's brother.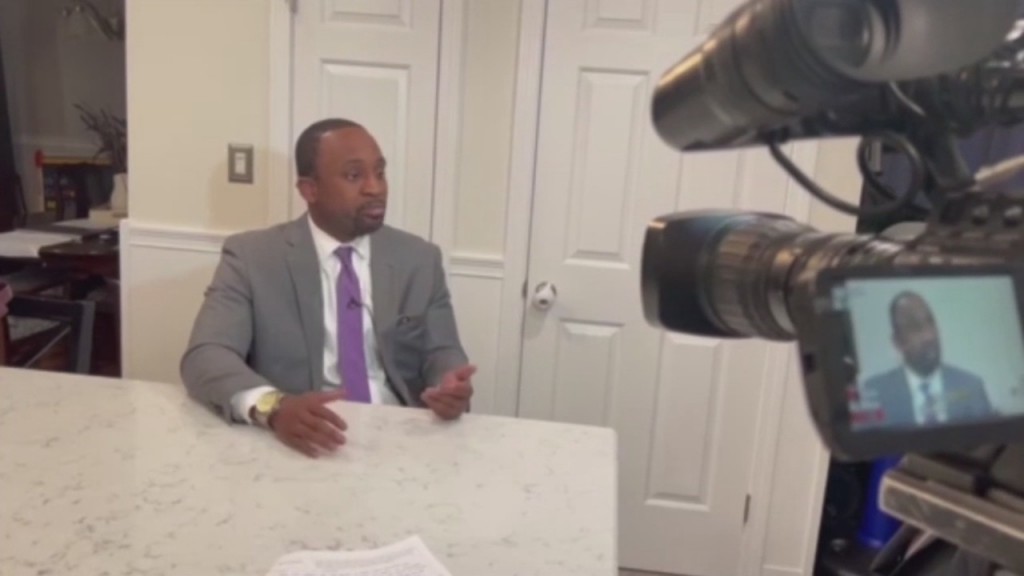 FALL RIVER, MA (WLNE) –
The brother of 30-year-old Anthony Harden, killed in an officer involved shooting in November 2021 in Fall River, is now speaking publicly asking that all information surrounding his brother's death be made public. "I want everybody to see everything," says Eric Mack. "All of the interviews, all of the documents, anything whatsoever."
A police report obtained by ABC6 News describes a three hour standoff at Harden's house on Prospect Street in November 2019 that lead to house arrest conditions in effect at the time of his death. Police described in detail an alleged sexual assault of Harden's then-wife, prompting her to file a police report in which she described him as "extremely controlling, suffers from paranoia and delusion". When police arrived at the home, Harden became irate and picked up what was described as a "gold sword" and his infant daughter. When police asked him to drop the weapon, he complied before warning authorities not to advance any further or he would squeeze his daughter to death. After several hours, Harden handed his daughter to an officer for evaluation.
"Do I know if he said that or not? I don't know, I wasn't there," says Mack. "My brother loved his daughter. Unquestionably, he loved his daughter. And he was a great Dad."
Two years later in November 2021, Harden was killed in an officer-involved shooting following a complaint from Harden's then girlfriend for alleged assault at a home on Melville Street. When they entered the home, Harden again allegedly became upset, allegedly picking up a knife from his bedroom and attempting to stab one of the officers. A second officer fired her weapon, firing two shots that both struck Harden. According to a report, EMT's attempted to provide care for Harden but he did not allow them to do so. He was transported to St. Anne's Hospital where he later died from his injuries.
https://twitter.com/Emmalyn_Reid/status/1489403182019231748?cxt=HHwWiIC–bCTtqspAAAA
The Bristol County District Attorney's office cleared the officers who were involved of any wrongdoing, and issued the following statement in response to today's lawsuit:
"We can't comment on pending litigation. However, once all the final technical and forensic reports are finalized and the investigation is officially closed out, the attorney can renew his public records request.  Our office provided the attorney with a detailed explanation in response to their records request. District Attorney Quinn was in contact with Mr. Harden's family on several occasions during this investigation.  He assisted in getting Mr. Harden's body released to the family so they could hold a prompt funeral, he updated the family on the status of the investigation and summarized the investigator's conclusions on the facts of the case prior to the report being publicly disseminated."
District Attorney Quinn also released a statement of sympathy to the family. "My heart felt sympathies continue to go out to the family for their loss. However, the evidence is clear that no crime was committed in this case."