Brothers charged after road rage incident involving hatchet in East Greenwich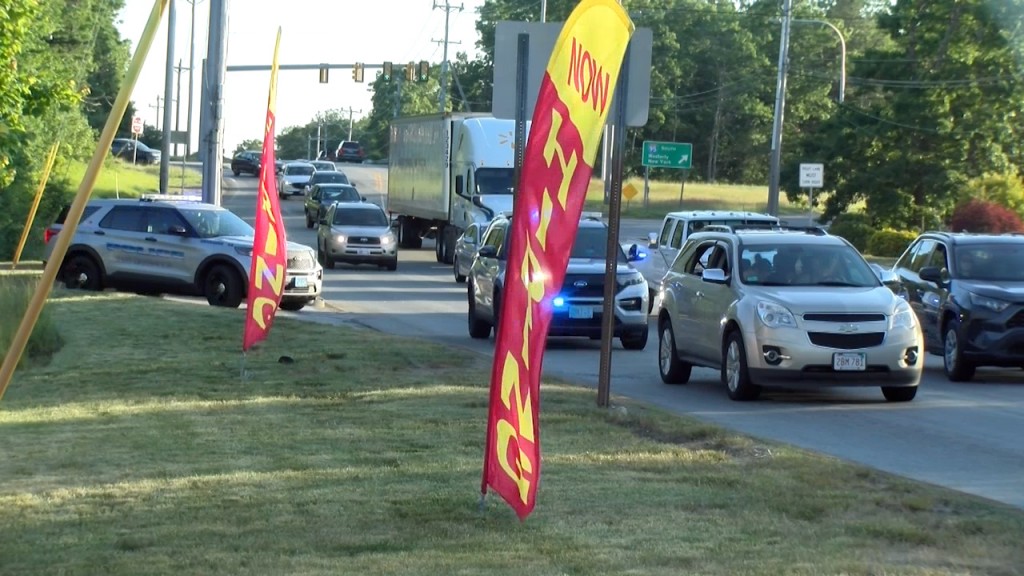 EAST GREENWICH, R.I. (WLNE) – Two men have been charged following a road rage incident involving a hatchet Sunday in East Greenwich.
According to police, there was a minor accident in I-95 near Exit 7 around 6 p.m. involving two cars. The driver of the rear vehicle followed the driver of the front vehicle off of the highway to a nearby McDonald's on New London Turnpike.
It was outside of the McDonald's where two men in the rear vehicle, Cody Toneatti, 29, and Matthew Toneatti, 31, who police said are brothers, got out and approached the other vehicle, which had two young children inside.
Cody then broke the window of the other vehicle using a hatchet, then a fight ensued, police said.
Both men were arrested. Cody, who police said admitted to wielding the hatchet, was charged with disorderly conduct, felony assault and malicious damage. Matthew was charged with disorderly conduct.
The men will appear in court on July 12.
© WLNE-TV 2021