Brown Bears Picked to Finish 5th in Ivy League Presesason Basketball Poll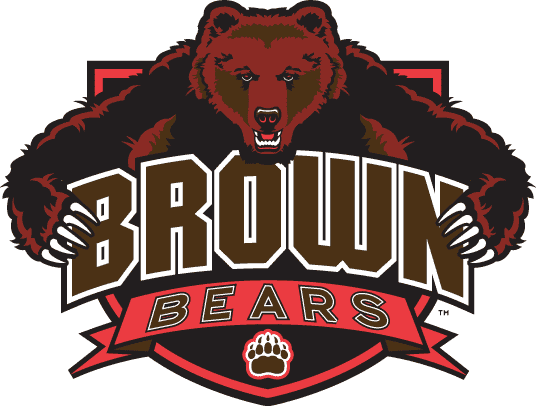 Brown news release…
Providence, R.I. – With an incredibly strong and balanced league from top-to-bottom, the Brown men's basketball team has been picked to finish fifth in the 2015-16 Ivy League Men's Basketball Preseason Media Poll.
In the closest voting between first and second place since 1998-99, Yale was picked as the league favorite with 117 points and five first place votes, followed by Columbia (114, six first place votes), Princeton (108, six first place votes), Harvard (96), Brown (54), Dartmouth (50), Penn (48) and Cornell (25).
Brown coach Mike Martin expects his team to put the pedal to the metal this season with an up-tempo, running style with four returning starters leading the way, including two-time Ivy League Defensive Player of the Year, senior Cedric Kuakumensah (Worcester, MA), who is challenging the Ivy League record for career blocked shots, needing 17 blocks to tie the all-time record of 252 blocked shots.
Also returning to Martin's starting lineup are junior guard Tavon Blackmon (Upper Marlboro, MD), who averaged in double figures (10.4 ppg) and led the Bears in assists (114), junior forward Steven Spieth (Dallas, TX), an aggressive scorer (9.9 ppg) and rebounder (4.7 rpg), who has started 60 career games, and junior long range marksman JR Hobbie (Spring Lake, NJ), who connected on 73 treys last year, fourth most in Brown basketball history. Sophomore guard Tyler Williams (West Chester, OH) played in all 30 games with three starts, and handed out 33 assists, while playing nearly 14 minutes per game.
The Bears will also feature a set of twins in the lineup, returning sophomore Jason Massey (Cooper City, FL), and his brother, Justin Massey (Cooper City, FL), a sophomore transfer from Florida Atlantic.
Also returning to the Bears' lineup is junior center Aram Martin (San Antonio, TX), sophomore forward Kyle Haber (Dubuque, IA), sophomore forward Miki Ljuboja. (North Riverside, IL) and sophomore guard Patrick Triplett (St. Louis, MO).
Four exciting freshmen will also join the team, including guard Corey Daugherty (Barrington, RI), forward Travis Fuller (Encinitas, CA), guard Obi Okolie (Ajax, Ontario) and guard Chris Sullivan (Wilmette, IL).
2015-16 IVY LEAGUE MEN'S BASKETBALL PRESEASON MEDIA POLL
PREDICTED ORDER OF FINISH
First-Place Votes in Parentheses
| | | |
| --- | --- | --- |
| Rank | School | Points |
| 1. | Yale (5) | 117 |
| 2. | Columbia (6) | 114 |
| 3. | Princeton (6) | 108 |
| 4. | Harvard | 96 |
| 5. | Brown | 54 |
| 6. | Dartmouth | 50 |
| 7. | Penn | 48 |
| 8. | Cornell | 25 |