Brown Bounces Visiting St. Francis Behind Howard and Spieth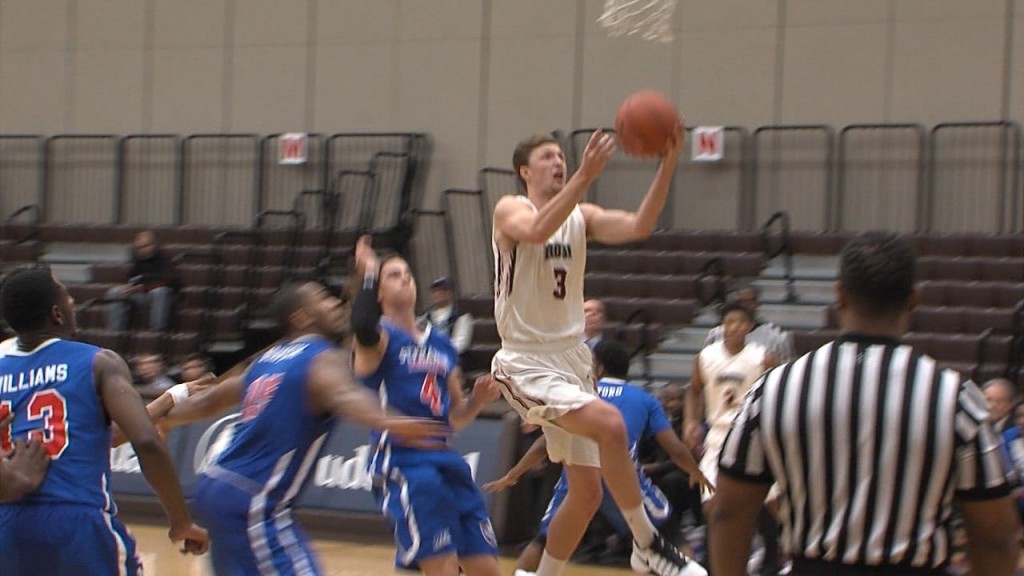 Brown news release…
Providence, R.I. – Freshman forward Joshua Howard (Charlotte, NC) scored a game high 19 points and senior forward Steven Spieth (Dallas, TX) added 17 points, including his 1,000th career point, to lead Brown (4-4) to its third straight victory, 81-71, over St. Francis Brooklyn (1-5) at the Pizzitola Sports Center Wednesday evening.
"I'm extremely happy with the win and pleased that we got back to the .500 mark," said Bears' head coach Mike Martin. "We have a lot of guys who can contribute and you saw that tonight with balanced scoring."
Spieth, the Ivy League's leading scorer, netted his 1,000th career point on two free throws with 48 seconds remaining to give the Bears a 79-68 lead. He connected on 5-of-8 field goals and all six free throws overall.
"Congratulations to Steven for his 1,000th point," said Martin. "He's been a huge part of our program for the last four years and all his hard work has paid off."
Howard connected on 5-of-11 field goals and 8-of-10 free throws in scoring 19 points, while also grabbing six rebounds.
Sophomore forward Travis Fuller (Encinitas, CA) also had a big night for the Bears, scoring a career high 14 points on perfect 5-of-5 shooting from the field, and pulling down a career best eight rebounds. Freshman guard Brandon Anderson (Mahwah, NJ) and senior guard Tavon Blackmon (Upper Marlboro, MD) each chipped in with nine points.
The game was decided at the free throw line, with the Bears marching to the charity stripe 45 times, converting 35 shots. St. Francis connected on 9-of-15 free throws.
Rasheem Dunn paced four St. Francis players in double figures with 16 points, while Glenn Sanabria added 15 points for the Terriers.
The Bears got out of the gate quickly, taking leads of 9-0, 15-2 and 22-6 following a tip-in by Fuller at the 11:56 mark of the opening half.
St. Francis clawed its way back into the game and pulled to within four points, 27-23, on a trey by Porter with 6:20 left in the half.
The Bears went back up by 14 points, 40-26, on a Howard layup, before settling on a 42-32 lead at the half.
Brown was never really challenged in the second half. The terriers were able to cut Brown's lead to six points, 55-49, on a Dunn layup midway through the half, but the Bears quickly too control of the game and maintained an 8-12 point lead throughout the half.
Brown returns to the hardwood on Saturday, December 3, traveling to New Britain, Connecticut for a matinee matchup against Central Connecticut. Game time is 1:00 pm.