Brown Can't Keep Up with #21 Princeton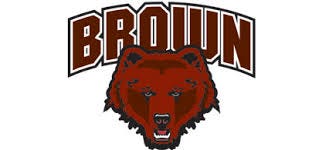 Going up against the nation's top scoring offense and second ranked defense, Brown fell to the #21 ranked Princeton Tigers by a 48-10 margin Saturday afternoon at Princeton Stadium. The win lifts Princeton to 5-0 on the season, 2-0 in Ivy play, while Brown falls to 1-4 overall, 0-2 in the Ivy League.
Bears' sophomore quarterback Michael McGovern (St. Louis, MO) completed 17-of-29 passes for 146 yards. Junior LJ Harriott (Central Islip, NY) had his best career day as a wide receiver with nine receptions for 117 yards.
Brown freshman tailback Allen Smith (Westerville, OH) rushed for a team high 54 yards on nine carries and a touchdown, while senior junior Andrew Bolton (Troy, NY) rushed 10 times for 41 yards.
Four Brown defensive players made nine tackles each, including senior Daniel Aidman (Austin, TX), junior captain Michael Hoecht (Oakwood, OH), junior Brendan Pyne and freshman Clayton Perrin (Pflugerville, TX). Freshman linebacker Jason Medeiros (Rehoboth, MA) finished with eight tackles.
Of note was the two-way play of sophomore Callum Flanders (Braintree, MA), who lined up at both tight end and defensive end for the Bears.
Tigers' quarterback Kevin Davidson, starting in place of injured All-American John Lovett, didn't miss a beat, throwing four touchdowns, while completing 26-39 passes for 304 yards.
Charlie Volker rushed for a game high 102 yards and a touchdown for the Tigers.
Princeton out-gained the Bears by a 556-222 margin in total yards.
Princeton came into the game with the nation's highest scoring offense at 53 points per game and didn't disappoint. The Tigers came away with scores in their first two possessions to build a 14-0 lead after one quarter.
The second quarter was much of the same with the Tigers scoring in the opening 34 seconds on a 9-yard Davidson to Jesper Horsted pass play for a 21-0 lead.
With Zachary Keller running the offense at quarterback, Princeton extended its lead to 28-0 with 9:20 left in the half.
Brown's defense held the Tigers scoreless for the remainder of the half with several big defensive stops, including a blocked field goal by Hoecht.
The Bears opened up their offense in the second half with the quick passing game, driving to the Tigers' four-yard line before settling for a 36 yard field goal by freshman Dylan Brady (Rancho Santa Margarita, CA) to trail 28-3 with 7:08 left in the third quarter.
Davidson's fourth touchdown pass of the day at the 3:05 mark of the third quarter lifted the Tigers to a 35-3 advantage heading into the fourth quarter. A 37-yard touchdown run by Volker gave the Tigers a 42-3 lead early in the fourth quarter.
Smith gave the Bears their first touchdown in seven previous quarters with a 13 yard run at the 9:15 mark of the fourth quarter to trail, 42-10. A late Princeton touchdown and a blocked extra point by Bears' senior Zach Genaway (Medford, NY) accounted for the final 48-10 score.
Brown returns home on Saturday, October 20 to host Cornell at Brown Stadium. All the action kicks off at 1:00 pm on ESPN+.