Brown Football Edges Holy Cross In Final Minutes With Field Goal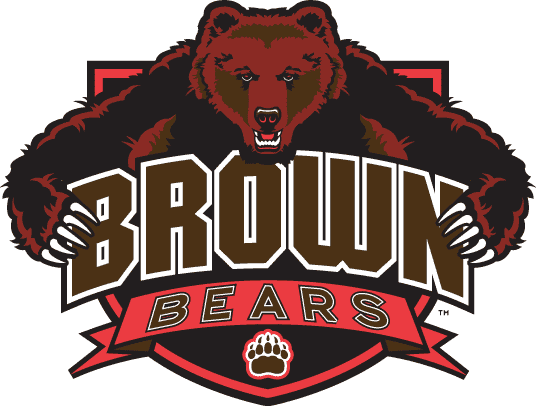 Brown University Press Release
Worcester, Mass. – Senior Grant Senne (Winter Park, FL) booted a 35-yard field goal with 2:06 remaining and Brown withstood a last second Holy Cross field goal attempt to lift the Bears to a 25-24 non-league win over Holy Cross at Fitton Field. The win evened the Brown record at 2-2, while Holy Cross falls to 2-3 overall.
Grant kicked the decisive field goal for the second straight season over Holy Cross. Last year, he booted the game-winner in overtime to defeat the Crusaders.
The Bears seemingly had won the game with an interception off a deflected pass by junior tackle Robert Hughes (Long Valley, NJ) interception with 1:37 remaining.
Holy Cross got the ball back following a Brown punt with 32 seconds remaining and drove to the Bears 18 yard line, where Connor Fitzgerald's 35-yard field goal went wide left as time expired.
"Grant loves pressure and we drove down the field to play for the winning field goal," said Brown head coach Phil Estes. "Put team did a great job of making big plays and he stepped up to make the biggest play of the game."
"It's a new season for us and we're 2-0," continued Estes. "We're going into the Ivy season now and we have to keep getting better each week."
Trailing, 24-22, Brown drove 63-yards to set up the game winning field goal.
Senior quarterback Marcus Fuller (Ashland, OH) completed 33-of-50 passes for 412 yards in directing the Bears' offense. But the player of the game was Brown junior wide receiver Alexander Jette (North Attleboro, MA), who confounded the Crusaders defense with a variety of tough catches, making 16 receptions for a career high 216 yards. His 216 receiving yards rank ninth best in Brown football history, while his 16 receptions are seventh in the Brown record book. He also returned a punt 24 yards.
In addition, Brown senior wide receiver Troy Doles (Saratoga, CA) made 9 catches for 112 yards.
Defensively, senior Zach Gillen (Mt. Brook, AL) led the Bears with 10 tackles. Junior tackle Tom Kutschke (Lake Forest, IL), whose brother, Jack, plays for Holy Cross, intercepted a pass for the Bears and made three tackles and a quarterback sack.
Holy Cross junior quarterback Peter Pujals passed for 319 yards and three touchdowns, completing 31-of-50 passes.
His big target was Brendan Flaherty, who made 12 catches for 123 yards and a touchdown. Nick McBeath led the Crusaders with 18 tackles, including 17 solo hits.
The Bears struck first when Senne booted a 20-yard field goal on Brown's first possession, capping off an 82-yard scoring drive.
Brown's defense stepped up when junior defensive end Dewey Jarvis (Watertown, MA) sacked Crusaders quarterback Peter Pujals in the end zone for a safety, giving the Bears a 5-0 advantage with 3:48 left in the opening quarter,
Senne's 28-yard field goal with 1:40 left in the quarter lifted the Bears to an 8-0 advantage.
Holy Cross finally got its offense moving and cut Brown's lead to 8-3 when Connor Fitzgerald booted a 20-yard field goal at the 11:03 mark of the second quarter.
Brown's offense continued to roll up the yardage and scored its first touchdown of the game when senior Andrew Coke (Andover, MA) plowed his way into the end zone from four yards out to cap an 86-yard scoring drive and give the Bears a 15-3 lead with 9:00 remaining in the first half.
With both teams moving the ball up and down the field, Holy Cross cut the Bears' lead to 15-10 when Pujals connected with five-yard scoring pass to Blaise Bell with 5:06 left in the quarter.
Fuller gave the Bears a 22-10 lead when he picked up a bad snap and ran 10-yards for a touchdown with less than two minutes left in the half.
The Crusaders came storming back in their two-minute drill, marching 65 yards to score with 48 seconds left on the clock on a six-yard pass from Pujals to Flaherty to trail at the half, 22-17.
Holy Cross took its first lead of the game on its first possession of the second half, 24-22, following a 75-yard drive, capped off by five yard scoring pass from Pujals to Jake Wieczorek.
The Bears return to Brown Stadium for Ivy League action and a Homecoming/Parent's Weekend match-up against Princeton on Saturday, October 17. The game will be televised on the American Sports Network with kick-off at 12:06 p.m.