Brown Football Upends Columbia 22-6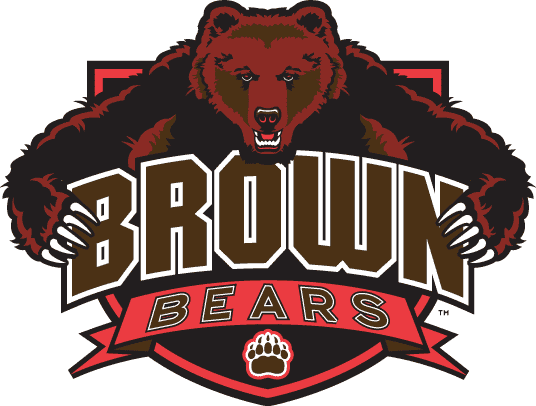 Brown University Release
Providence, R.I. – Senior quarterback Patrick Donnelly
threw three touchdown passes to lead Brown to its third straight
victory, a 22-6 Ivy League win over Columbia at Brown Stadium on the
final day of the 2012 season. The Bears finished with a 7-3 overall
record, 4-3 in the Ivy League, while Columbia fell to 3-7 overall, 2-5
in Ivy play.
The 28 members of Brown's senior class completed their careers with four straight winning seasons and a 26-14 overall record.
"I'm proud of our seniors," said head coach Phil Estes. "They showed
great leadership and poise and finished strong. Our team battled
injuries all season and we persevered to post a tremendous season.
"I also can't say enough about our coaching staff, who did a
fantastic job of preparing our team every day," added Estes. "When you
have this kind of adversity (injuries), they deserve a lot of credit
too."
Donnelly completed 16 of 32 passes for 225 yards, with touchdown
passes of 29, 29 and 22 yards. His 219 completions this season rank
ninth best in the Brown record book.
Senior wide receiver Jonah Fay had the best day of his Brown career with six catches for 101 yards, including a 29-yard touchdown reception.
Senor wide receiver Tellef Lundevall caught five passes for 49 yards, and has caught 72 passes this season, 10th best in Brown football history. He also moved into fifth place in Brown career receptions with 155 catches.
Senior Jeffrey Izon ran for a career-high 81 yards on 19 carries in his final collegiate game.
Brown's defense came into the game ranked second nationally in
tackles for a loss and didn't disappoint with 10 tackles behind the line
of scrimmage against the Lions. Overall, Brown out-gained the Lions by a
407-249 yard margin.
Senior linebacker Stephen Zambetti stood out once again with a game-high 12 tackles, making nine solo hits, two tackles for a loss and a quarterback sack.
"Our sole focus was to finish strong and to get the win," said
Zambetti. "It was a little overwhelming being on the field for the final
time, but this senior class deserves a lot of the credit for enabling
us to finish strong."
Junior Adewole Oyalowo had seven tackles for the Bears, while senior Anthony Franciosi finished with six total hits.
Columbia was led by senior quarterback Sean Brackett, who completed
19 of 34 passes for 32 yards, while running for 18 yards. Defensively,
Ryan Murphy had nine tackles for the Lions.
Columbia got on the scoreboard first with a 27-yard field goal by
Luke Eddy with 4:05 left in the opening quarter, giving the Lions a 3-0
advantage.
The visitors extended their lead to 6-0 on the first play of the fourth quarter on a 31-yard field goal by Eddy.
Brown grabbed its first lead of the game on a 29-yard pass from
Donnelly to Fay, who hauled in a fourth down pass in the end zone to
give the Bears a 7-6 advantage with 12:15 left in the half. The
touchdown pass capped a 76-yard scoring drive for the Bears.
Junior wide receiver Jordan Evans
was the recipient of another Donnelly touchdown pass on a fourth down
play, again on a 29-yard pass deep in the end zone, to give the Bears a
14-6 advantage over the Lions.
Donnelly threw his third touchdown pass of the day when he connected on a 22-yard scoring pass to junior tight end Andrew Marks, who made a diving catch in the end zone with 9:20 to go in the third quarter. Bears' junior Alexander Phelan scored on the two-point conversion to give the Bears a 22-6 advantage.