Brown Men's Lacrosse Stuns #8 Virginia With 14-13 Victory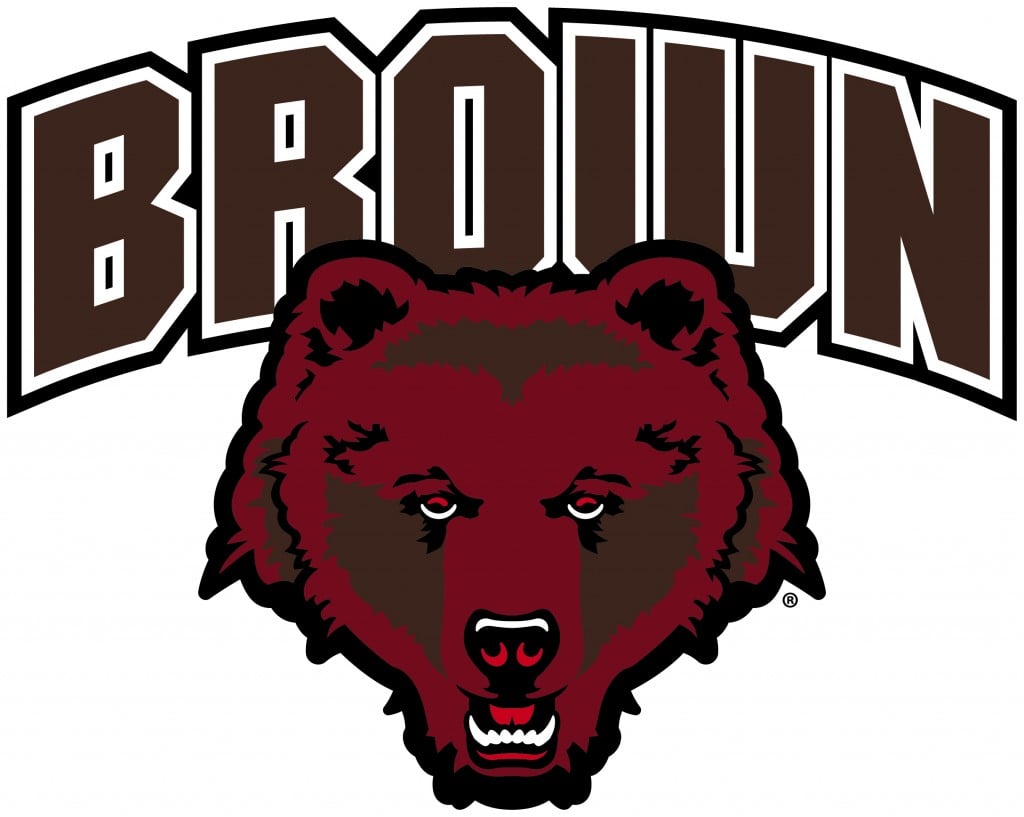 Brown University Press Release
Providence, R.I. – Junior Ryan Aughavin's (Glen Head, NY) third goal, an empty net score with 42 seconds remaining, lifted Brown to a 14-13 come-from-behind win over #8 Virginia Sunday afternoon at Stevenson-Pincince Field, spoiling the return of former Bears' and current Virginia head coach Lars Tiffany.
The Bears improve to 3-2 overall, getting back in the win column after two straight overtime losses. Virginia, the defending national champions, fell to 4-2 overall.
"Today's win was a great reflection of our players and assistant coaches and our never-say-die attitude," said Brown head coach Mike Daly.  "Special kudos to Colby Gendron, who stepped up in a big way to provided us with depth and motivation."
Aughavin finished with four points, adding an assist to his three goals. Senior Jack Kniffin (Darien, CT), senior Luke McCaleb (Chevy Chase, MD), sophomore Darian Cook (Redding, CT) and sophomore Colby Gendron (Bedford, NH) each scored two goals for the Bears.
Virginia's Matt Moore scored in his 27thconsecutive game with seven goals and three assists for 10 points.  Dox Aitken and Ian Laviano scored two goals each for the Cavaliers.
The wide-open game featured 100 shots taken by the two high powered offenses, with Virginia out-shooting the Bears by a 54-46 margin.
Both goalies will brilliant, with Brown All-American goalie Phil Goss (San Francisco, CA) making nine of his 16 saves in the second half, and Virginia goalie Alex Rode registering 17 saves.
It certainly wasn't easy with the Bears, falling behind by six goals, 8-2, with 1:47 left in the first half following a goal by Loaviano.
Two late first half goals by Brown's Kniffin and Aughavin cut the Cavaliers lead to 8-4 at the half and turned the momentum in the Bears' favor.
Brown turned its four goal halftime deficit into a 9-8 lead with a 5-0 run to open the quarter with goals by Cook, McCaleb, Aughavin, Gendron and McCaleb again with 7:35 remaining in the third quarter.
The Cavaliers quickly responded with two goals Moore and Jack Peele for a 10-9 Cavaliers' lead with 5:27 left in the quarter.
A man-up goal by junior George Grell (Short Hills, NJ) led to additional goals by Kniffin and senior Michael Brown (Wilton, CT) for a 12-10 Brown lead after three quarters.
Virginia came back once again and tied the game, 12-12, on goals by Moore and Aitken with 7:49 remaining.
The 6-7 Gendron overpowered the Virginia defender and scored an unassisted goal to give Brown the lead for good, 13-12, with 6:17 left in the game.
Aughavin's goal with 42 seconds remaining came into an empty net when he beat the double-team in the corner and swung around the unattended goal to score.
The Bears open their Ivy League schedule next Saturday, March 14, traveling to Allston, Mass., to face Harvard starting at 3:00pm on ESPN+.