Brown Men's Lacrosse Takes Down Crosstown Rival PC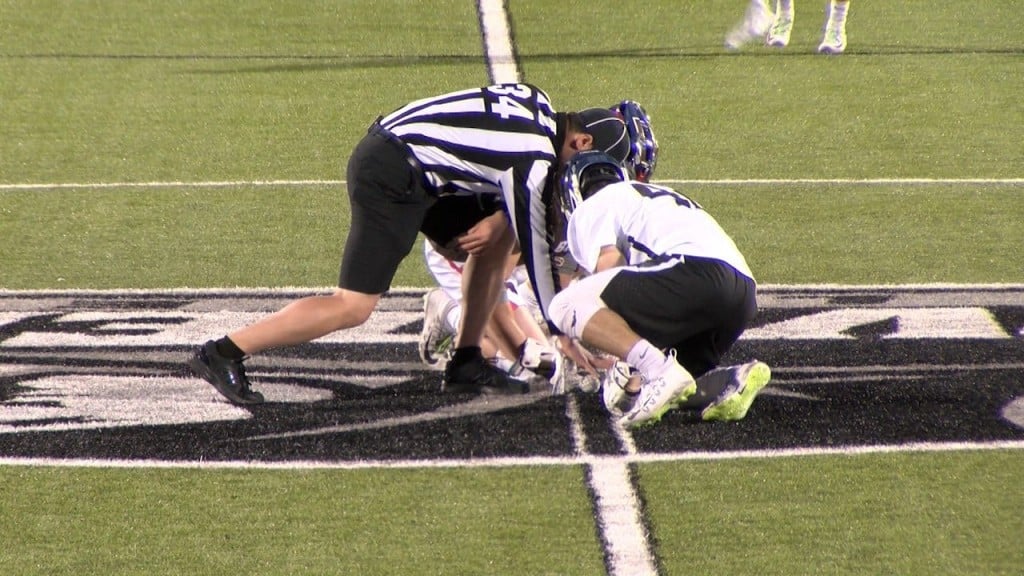 Brown University Press Release
Providence, R.I. – Brown junior goalie Phil Goss (San Francisco, CA) made 17 saves and junior attackman Jack Kniffin (Darien, CT) scored three goals to lead Brown to a 9-7 win over Providence College Tuesday evening in an Ocean State game at Chapey Field.
Brown improved to 5-7 overall, while Providence falls to 6-7.
Bears' junior Luke McCaleb (Chevy Chase, MD) scored two goals and added two assists. With four points, McCaleb vaults into 19thplace on Brown's all-time scoring list with 138 career points (79 goals, 59 assists), tied with John Meister '79.
Freshman defenseman Andrew Geppert (Dover, NH) was a stalwart on the Bears' defense with three caused turnovers and three ground balls. While freshman Darian Cook (Redding, CT) didn't score for the Bears, he assisted on three Brown goals.
Matt Grillo paced the Friars with two goals, while Tate Boyce registered nine saves in the Providence net.
The ground balls were all even at 34-34, while Providence had a shot advantage, 46-34.
The Bears and Friars were tied after one quarter, 2-2, with freshman Reed Moshyedi (Potomac, MD) scoring his first career goal and McCaleb adding another.
Kniffin scored a man-up goal with 7:39 left in the second quarter to spark a 3-0 second quarter Brown run that translated into a 5-2 Bears' lead at the half. Senior Michael Panepinto (Needham, MA) and sophomore George Grell (Short Hills, NJ) added goals in the spurt.
Providence snapped a nearly 23 minute scoring drought with a goal by Ryan Nawrocki to open the third quarter scoring. Nick Hatzpetrakos scored at 11:26 for the Friars to trail, 5-4.
Goals by Brown sophomore Ryan Aughavin (Glen Head, NY) and McCaleb, sandwiched around a Providence score, gave the Bears a 7-5 lead after three quarters.
The Friars made it a one-goal game, 7-6, in the opening 16 seconds of the final quarter, but Kniffin answered for the Bears with two straight goals to lift Brown to a 9-6 advantage and put the game away.
Brown hosts Cornell on Saturday, April 20 in a Senior Day matchup at Stevenson-Pincince Field, starting at 12 noon on NESN and ESPN+.