Brown Students Want Ivy to Pay More to City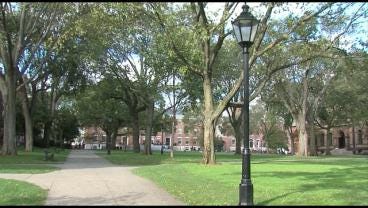 PROVIDENCE, R.I. (AP) – Brown University students are planning a rally calling on the Ivy League school to increase its voluntary payments to the city at a time when Providence could face bankruptcy.
A campus rally is scheduled for Friday morning at which students will ask Brown to pay its "fair share." Brown and three other tax-exempt higher-education institutions agreed in 2003 to make voluntary payments in large part to cover what they would have paid in property taxes.
But Mayor Angel Taveras has said the city faces financial "devastation" if Brown and the others don't contribute more and if city retirees don't accept pension cuts. He wants about $3.75 million more from Brown this fiscal year.
Brown says it is in talks with the city to reach a fair and equitable solution.
(Copyright 2012 by The Associated Press. All Rights Reserved.)