Brown U. staff members fill 3,000 backpacks to break record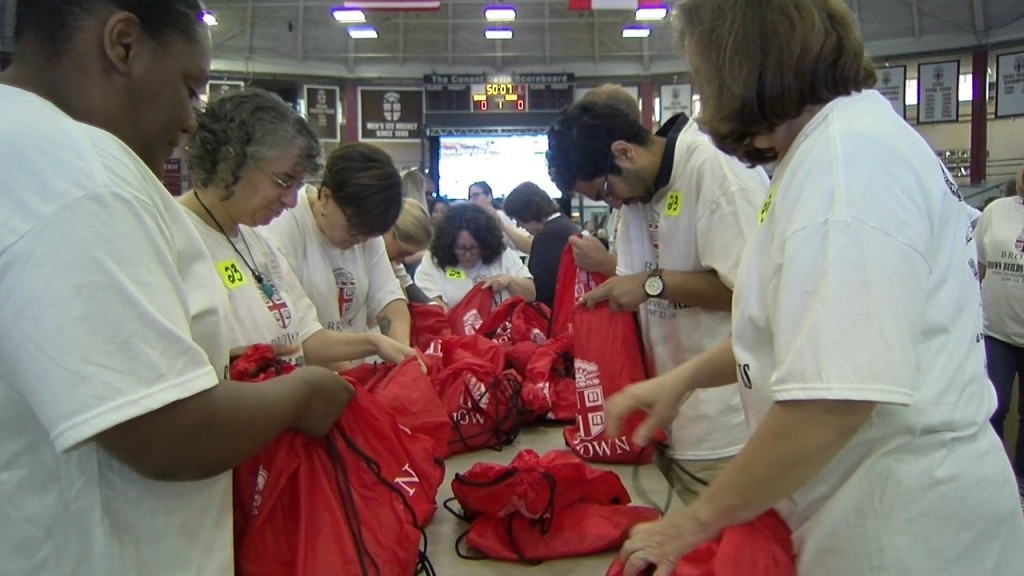 By: Melissa Randall
Email: mrandall@abc6.com
Twitter: @MRandallABC6
PROVIDENCE, R.I. (WLNE)— A record setting attempt was made at Brown University on Wednesday morning. The current Guinness World Record for most backpacks filled is 1,500. Staff members at the school set an ambitious goal of doubling that.
500 energetic campus employees gathered at the Meehan Auditorium as part of their 25th annual staff development day. They had everything set up in an assembly line to fill the 3,000 backpacks with school supplies. In order to accomplish their goal, those backpacks needed to be ready in under an hour.
"We smashed that! I think we were done—someone just texted me—that we were done in about 6 minutes! So, we clearly didn't need the hour but that's all right. We're still having fun," said Angel Hilliard.
The record will still have to be officially verified.
Brown will partner with the United Way of Rhode Island to distribute the backpacks to local elementary school children attending a summer program through Hasbro.
© WLNE-TV/ ABC6 2018