Brown University names New President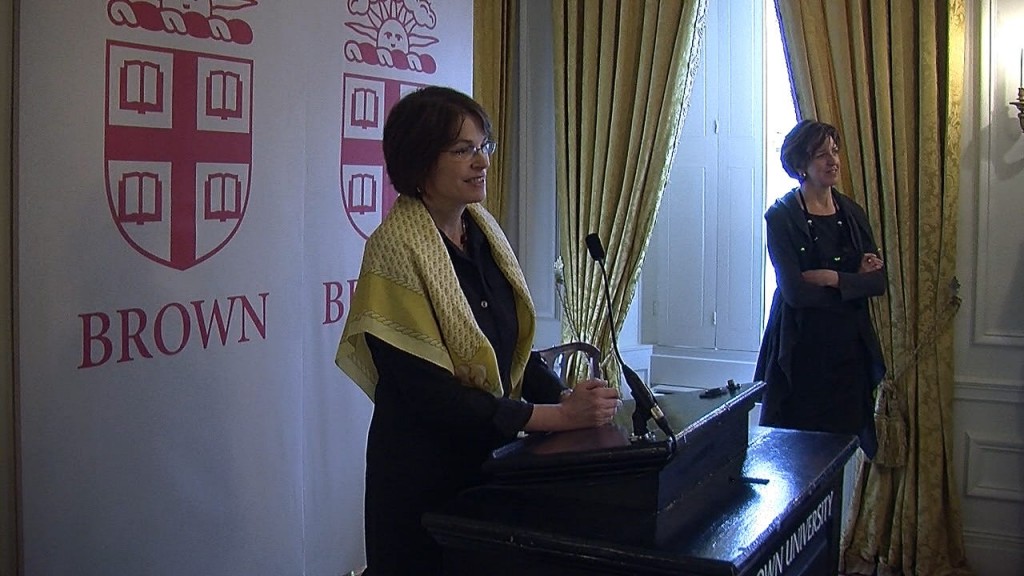 The search is over! Dr. Christina Paxson is the 19th president of Brown University.Dr. Paxson is a Hughes Rogers Professor of economics and public affairs,she's also the Dean of the Woodrow Wilson School of public and international affairs.She has served as the chair of Princeton's economics department. I asked Dr. Paxson about the challenges she's faces as Brown's new President. She says the economic issues are challenging, not just for the city, but American families.
Dr. Paxson may also have to deal with Mayor Taveras's request for an additional 7.1 million dollars from tax exempt institutions, saying "I am very much of the view that cities and universities and regions should be partners and that current negotiations have been very productive between current President Ruth Simmons and the city of Providence,I look forward to picking up that when I assume my duties
She also addressed Brown's rising tuition cost saying the goal through financial aid is to make education at Brown affordable for lower-income and middle class students. Dr.Paxson will take over June the 30th.