Brown University professor a key author in the UN's alarming report on climate change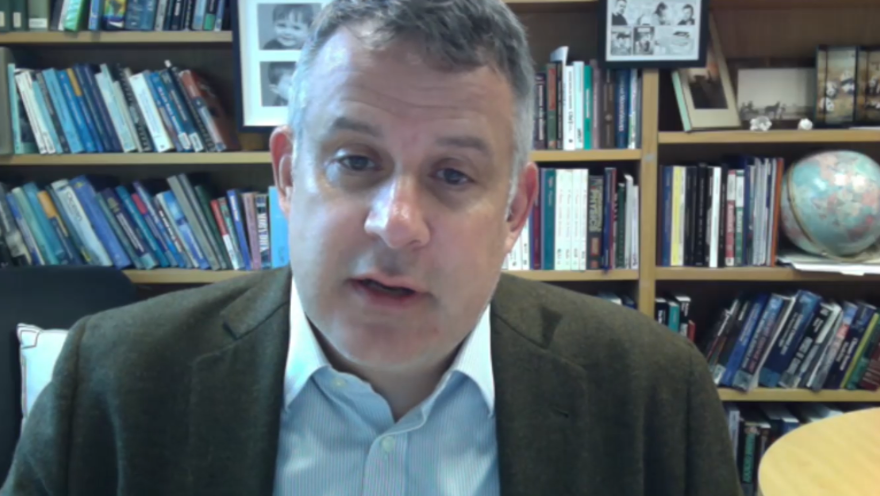 PROVIDENCE, R.I. (WLNE)—A Providence resident and Brown University professor is one of the key authors on the United Nation's new report on climate change.
Baylor Fox-Kemper is a Professor of Earth and Environmental Studies. His chapter focuses on sea-level rise, something that could have a huge impact on the Ocean State and its 400 miles of coastline.
"This is the hardest thing I've ever done in my professional life. It was the most challenging emotionally thinking about the consequences and the most challenging, brute-force," Fox-Kemper said.
The report shows the catastrophic impact climate change is having on our world and what will change over time because of it.
"A lot has been changing and some of the changes are very alarming. Things are getting warmer, precipitation is getting more extreme, and droughts are getting more extreme," Fox-Kemper said. "Rhode Island is going to have to get ready for some sea level rise. Feet… multiple feet by the end of the century, that's the kind of rise that we're talking about."
Fox-Kemper's research shows by 2050, levels will rise 9 to 11 inches. By 2100, the best case scenario where carbon emissions are slashed shows still one to two feet of rise. The worst case scenario could lead up to 6 feet of rise possible.
Rhode Island's beaches, coastal communities, homes, and businesses could be impacted. Fox-Kemper said the state needs to prepare.
"We have to decide as a community whether we want to harden the shoreline and maybe lose beaches in the process, whether we want to do natural barriers like salt marshes to dampen the waves a bit, or whether we want to retreat from the shoreline, moving houses and people away."
He says our actions now impact the future and generations to come. Fox-Kemper commended the climate change bill that went through the state legislature earlier this year, saying that has a huge impact and could push other states with higher emissions to pass similar laws.
"I hope everyone tries to think about the part they can play and that might be reducing their own carbon footprint or it might be talking to their own local representatives," Fox-Kemper said. "My students come to work with me because they're excited about the work and they'll be the next generation of scientists working on this kind of problem."
The report also includes interactive tools where you can track climate change predictions:
Sea Level Projection Tool – NASA Sea Level Change Portal