Brown Upsets Princeton in Lacrosse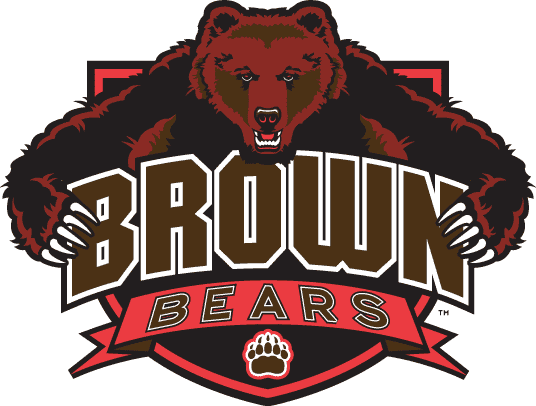 Brown news release…
Molloy's 15 Saves, Blynn's Four Goals Lift #12 Brown Over #9 Princeton
Princeton, N.J. – Junior attackman Henry Blynn (Villanova, PA) scored four goals and junior goalie Jack Kelly (West Islip, NY) made 15 saves to lead #12 Brown to a thrilling 10-8 win over #9 Princeton Sunday morning before a crowd of 1,746 and national television audience at Class of 1952 Stadium.
Brown improves to 8-1 overall and 2-0 in the Ivy League, while Princeton falls to 6-2 overall, 2-1 in Ivy play.
Kelly was brilliant in the Brown goal with Princeton peppering the goal with 51 shot attempts. He made10 of his 15 saves in the opening half to hold off the Tigers as Brown built a 4-3 lead at intermission.
Blynn's season high four goals came on 10 shots. Junior Brendan Caputo (Westbury, NY) scored three goals for the Bears, while sophomore long stick middy Larken Kemp (Greenwich, CT) added two goals. Junior attackman Dylan Molloy (Setauket, NY), the nation's leading scorer, was held scoreless, but added two key assists.
Brown had the better of play in the trenches, grabbing a 37-32 margin in ground balls and junior Will Gural (Haverford, PA) winning 12-of-21 face-offs.
Mike MacDonald paced Princeton's attack with three goals and one assist, while Tigers' goalie Eric Sanschagrin kept the Tigers in the game with 15 saves.
Brown jumped out to a 2-0 first quarter lead on a goals by Kemp and Blynn, before the Tigers recovered with a goal by Mike McDonald with 10:09 left in the quarter.
Despite being out-shot 15-13 in the quarter, Kemp's second goal and one by Caputo gave Brown a 4-1 lead after the opening 15 minutes.
Princeton slowed the game down and scored the only two goals of the quarter – one by McDonald and the other by Sean Connor – to trail 4-3 at intermission.
A sea-saw battle ensued early in the third quarter with the Bears building a 5-3 lead on an early goal by Blynn, but Princeton tying the score at 5-5, following goals by Gavin McBride and Adam Hardej.
Blynn scored twice more to give Brown the lead for good, and Caputo netted his second goal to lift the Bears to an 8-5 lead over the Tigers with 3:04 left in the quarter.
Caputo and senior middy Nick Piroli (Black River, NY) registered goals for the Bears to cap a 5-0 Brown run for a 10-5 lead with 8:21 remaining in the game.
The Tigers made a late run on goals by Will Himler, MacDonald and Currier to cut Brown's lead to 10-8, with 3:54 left in the game. Brown's defense stiffened in the waning moments to fend off the Tigers.
The Bears return to Stevenson Field next Saturday, April 4, hosting Ivy League rival Penn. Face-off is scheduled for 3 pm.