Brown Women's Soccer Picked To Three-Peat In Ivy League Preseason Poll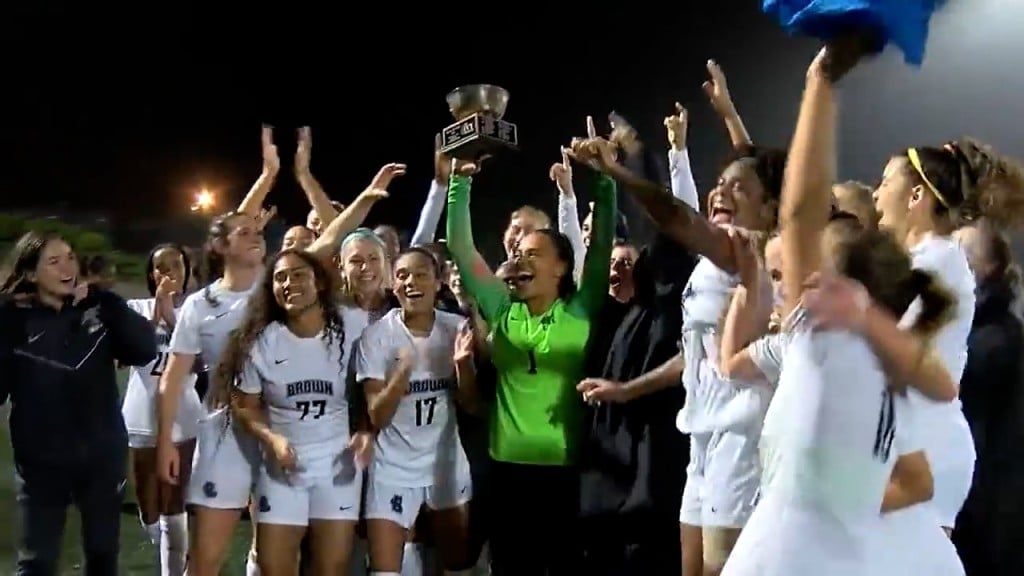 Brown University Press Release
PRINCETON, N.J. – The Brown women's soccer team has been picked to defend its Ivy crown and three-peat as champions in the Ivy League Preseason Poll, as announced by the league office Wednesday.
The Bears, who won the 2019 and 2021 Ivy League Titles, finished first in the poll with 123 points including 11 first place votes. Harvard and Princeton, the league's other two NCAA qualifiers from 2021, finished in second and third respectively. Columbia, Penn, Dartmouth, Cornell, and Yale round out the poll in that order.
Head coach Kia McNeill and her squad will look to become the first Brown team to win three straight outright titles since 1990 and the first Ivy team to do so since 1997. Players to watch include All-American Brittany Raphino, First Team All-Ivy selections Ava Seelenfreund and Kayla Duran, and sophomore Miya Grant-Clavijo who is fresh off the U20 World Cup with Team Canada. Raphino and Duran were both named to the Hermann Trophy Watch List.
Brown opens its season this Friday, Aug. 26 at 12 p.m. at Albany.
2022 Ivy League Women's Soccer Preseason Poll
1.  Brown – 123 votes (11 first place votes)
2.  Harvard – 108 votes (3)
3.  Princeton – 104 votes (2)
4.  Columbia – 72 votes
5.  Penn – 62 votes
6.  Dartmouth – 50 votes
t7. Cornell – 29 votes
t7. Yale – 29 votes