Brown's Dylan Molloy Named Top Player in the Nation by the USILA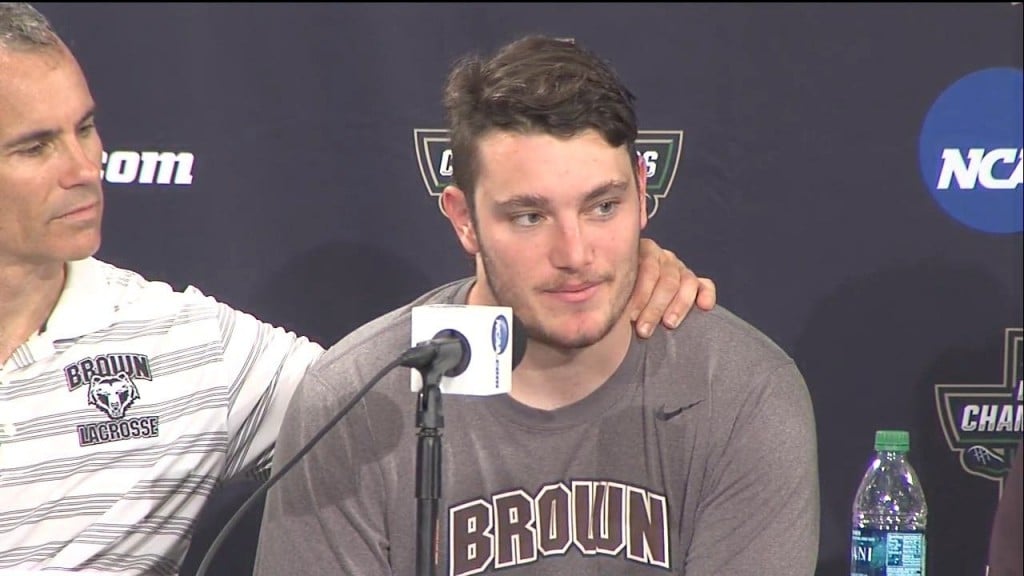 Brown news release…
Providence, R.I. – On the heels of one of the greatest seasons in Brown lacrosse history, junior attackman Dylan Molloy (Setauket, NY) and senior goalie Jack Kelly (West Islip, NY) were named the outstanding players in the nation at their positions, with Molloy also being named the nation's top player by the United States Intercollegiate Lacrosse Association (USILA).
The duo helped Brown to a program record 16 wins (16-3) and an NCAA Semifinal berth. The Bears fell to Maryland, 15-14, in overtime in Saturday's National Semifinal.
Molloy earned the USILA's Lt. Raymond J. Enners Outstanding Player Award and the Lt. COL. J.I. (Jack) Turnbull Outstanding Attackman Award and Kelly was named the Ensign C. Markland Kelly, Jr. Outstanding Goalie Award.
A First Team All-American, Molloy led the nation in points and assists and ranked third in goals, scoring 62 goals and handing out 54 assists. The Ivy League and New England Player of the Year, a Tewaaraton Award finalist and CoSIDA Academic All-District selection turned in a heroic performance against Maryland in the NCAA Semifinals, scoring two goals while playing on a broken foot.
Molloy is the first Brown player to earn the USILA's Outstanding Player Award and the second to be named Attackman of the Year, joining Darren '91.
Kelly, also a First Team All-American, led the nation in save percentage. He's a two-time First Team All-Ivy and All-New England selection. Kelly won the Senior CLASS Award for notable achievements in four areas of excellence: community, classroom, character and competition. His 673 career saves are a Brown record.
Kelly joins Brown goalie greats Kelly Dick Alter (1966), Greg Cattrano (1997) and Jordan Burke (2009) as USILA Outstanding Goalie Award recipients.