Brown's McGonagill Named First Team All-Ivy, Kuakumensah Repeats As Defensive Player Of The Year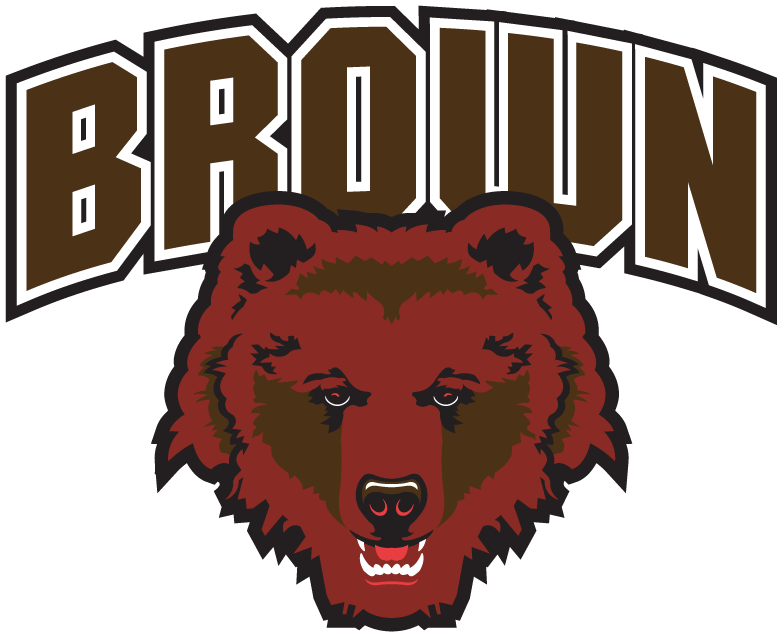 Brown University Press Release
Providence, R.I. – Brown senior guard Sean McGonagill (Brookfield, IL) has been named First Team All-Ivyfor the second straight year and sophomore forward Cedric Kuakumensah (Worcester, MA) has repeated as the Ivy LeagueDefensive Player of the Year in a vote of the eight Ivy League head basketballcoaches.
McGonagill is Brown's third all-time leading scorer with1,608 career points, 20th in Ivy League history. His 257 career treys are a Brown record andrank sixth in the Ivy League record book, and he has started more games thanany player in Brown basketball history. This season, McGonagill established a Brown single season record fortreys (91). He finished second in Browncareer assists with 519, 10th best in the Ivy League record book.
The Ivy League's second leading scorer with 17.7 points pergame, McGonagill scored 20 or more points 11 times, including a season high 29points against Yale and 26 points against Harvard. He led the Ivy League in assist/turnoverratio (2.4), ranked second in the Ivy League in three-point baskets (2.9 pergame) and fourth in the league in assists (4.1 per game).
Kuakumensah, who was also an honorable mention All-Ivyselection, was the dominant defensive player for the second straight year aftershattering his own school record with 90 blocked shots, just two short of theIvy League single season record. He isthe second player in Ivy history to repeat as Defensive Player of the Year.Kuakumensah twice tied his own school record with seven blocked shots in gamesagainst Cornell and Penn. His 156 career blocked shots are second all-time atBrown and 12th in the Ivy League record book.
Kuakumensah, who played at the nearby St. Andrew's school,posted double-doubles in four of Brown's last five games, including a brilliantperformance against Cornell where he scored a career high 30 points and pulleddown a career best 14 rebounds. His 7.0 rebounds per game ranked third in theIvy League, while he scored 8.9 points per game for the Bears.
The Brown team posted a 15-13 overall record, the seventhhighest number of wins in school history, and will host the opening round of theCollegeInsider.com Tournament next week at the Pizzitola Sports Center oneither Monday, Tuesday or Wednesday.
PLAYER OF THE YEAR
Wesley Saunders, Harvard (Jr., G/F – Los Angeles)
ROOKIE OF THE YEAR
Spencer Weisz, Princeton (Fr., F – Florham Park, N.J.)
DEFENSIVE PLAYER OFTHE YEAR
Cedric Kuakumensah,Brown (So., F – Worcester, Mass.)
FIRST TEAM ALL-IVY
Sean McGonagill,Brown (Sr., G – Brookfield, Ill.)
Alex Rosenberg, Columbia (Jr., F – Short Hills, N.J.)
*Wesley Saunders, Harvard (Jr., G/F – Los Angeles)
*T.J. Bray, Princeton (Sr., G – New Berlin, Wis.)
Justin Sears, Yale (So., F – Plainfield, N.J.)
SECOND TEAM ALL-IVY
Maodo Lo, Columbia (So., G – Berlin)
Siyani Chambers, Harvard (So., G – Golden Valley, Minn.)
Steve Moundou-Missi, Harvard (Jr., F – Yaounde, Cameroon)
Laurent Rivard, Harvard (Sr., G – Saint-Bruno, Quebec,Canada)
Fran Dougherty, Penn (Sr., F – New Britain, Pa.)
HONORABLE MENTIONALL-IVY
Cedric Kuakumensah, Brown (So., F – Worcester, Mass.)
Nolan Cressler, Cornell (So., G – Pittsburgh)
Brandyn Curry, Harvard (Sr., G – Huntersville, N.C.)
Kyle Casey, Harvard (Sr., F – Medway, Mass.)
Javier Duren, Yale (Jr., G – St. Louis)
*Unanimous Selection