Bruce Cassidy Earns 2019-2020 Jack Adams Award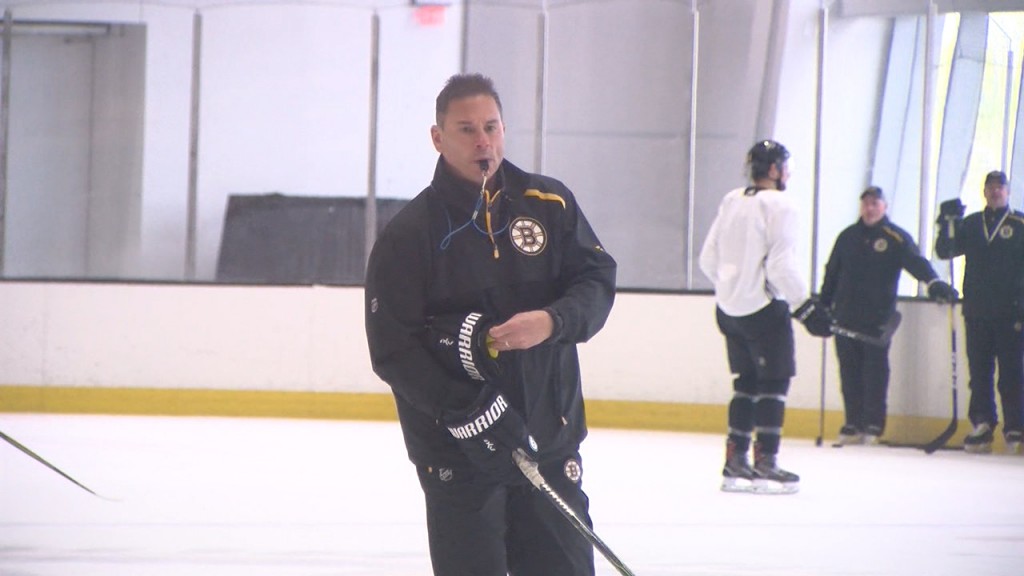 Boston Bruins Press Release
BOSTON – The National Hockey League announced today, September 9, that Boston Bruins head coach Bruce Cassidy has been named the winner of the 2020 Jack Adams Award, given annually to the coach who has contributed the most to his team's success as voted on by the National Hockey League Broadcasters Association.
The other finalists for the award were Columbus Blue Jackets head coach John Tortorella and Philadelphia Flyers head coach Alain Vigneault.
This is the first time Cassidy has won the Jack Adams Award. He has been named a finalist for the award twice, having finished second in the voting in 2018.
Cassidy is the fourth Boston Bruins head coach to win the award, joining Don Cheery (1976), Pat Burns (1998) and Claude Julien (2009).
Cassidy helped lead the Bruins to the Presidents' Trophy, awarded annually to the team with the most points at the end of the regular season. The Bruins finished the regular season with a 44-14-12 record for 100 points in 70 games, six more than the next-highest team (St. Louis Blues, 94 points in 71 games). It is the third-straight 100-point season for the club. The team's point percentage through 70 games (.712) is higher than each of their previous two seasons (.652 in 2018-19, .683 in 2017-18). In addition to leading the league in points, the Bruins also ranked first in the NHL in wins (44), regulation wins (38) and goals allowed per game (2.39).
Under Cassidy's guidance, the Bruins were recipients of two other prominent regular season awards – the William M. Jennings Trophy and Maurice "Rocket" Richard Trophy. Goaltenders Tuukka Rask and Jaroslav Halak combined to allow just 167 goals through 70 games for an NHL-best average of 2.39 goals per game. Forward David Pastrnak became the first Bruins player to win the NHL's goal scoring trophy, tying Alex Ovechkin with a career-high 48 goals this season.
In his three full seasons as head coach of the Boston Bruins from 2017-20, Cassidy has helped the team rank in the Top 10 in nearly every major statistical category: 143 wins (2nd), 319 points (2nd), 3.21 goals per game (6th), 2.52 goals allowed per game (1st), 24.9 power play percentage (2nd), 82.6 penalty kill percentage (T-3rd) and 50.8 faceoff win percentage (T-9th).