Bruins Beat Canadiens in Shootout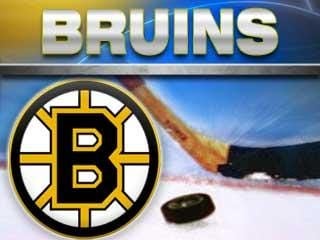 Seguin gives Bruins shootout win over Canadiens
MONTREAL (AP) – Tyler Seguin's shootout goal gave Boston a 4-3
victory over the Montreal Canadiens on Wednesday night after the
Bruins squandered a two-goal lead in the third period.
Seguin hesitated as he drove in on Carey Price before firing a
shot past the goalie. David Krejci sent a shot off the post on
Boston's first attempt.
Tim Thomas stopped Rene Bourque, Max Pacioretty and Lars Eller
for his 24th win. He made 26 saves during regulation and overtime.
Andrew Ference, Benoit Pouliot and Patrice Bergeron scored for
Boston, which began a six-game trip – its longest of the season –
on a winning note following a 2-4 skid.
Max Pacioretty and Erik Cole scored in the third for Montreal.
Mathieu Darche had tied it 1-1 with a short-handed goal early in
the second.

(Copyright 2012 by The Associated Press. All Rights Reserved.)